So last year we saw a leaked handset by HTC called the Edge/Endeavor which was presumed to be the company's first quad-core running smartphone. Now itt seems that LG has also joined the quad-core league as PocketNow has bumped into a leaked handset which just might be LG's entry into the next generation of quad-core processor running smartphones.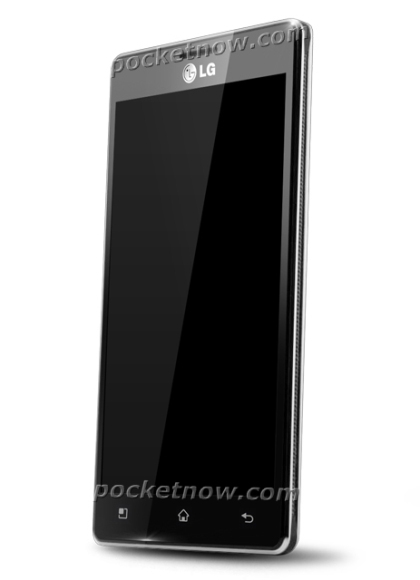 Called as X3, the handset will have a 4.7 inch display with an HD resolution of 1280×720 and will run on an nVidia Tegra 3 chipset. The handset will have a slim profile despite the awesome hardware and is said to fall around the 9mm thickness profile. It will also have an 8MP rear camera and a 1.3MP front camera for your video calls. The OS should be Android ICS and there will be 16GB of storage space backed up by a micsroSD card slot.

The handset will also boast HSPA, Wi-Fi, Bluetooth 4.0, NFC and a chunky 2000mAh battery.
While the specs sound pretty neat, they aren't confirmed and are just rumoured specs. But you never know, LG just might prove the rumours to be true.

Source