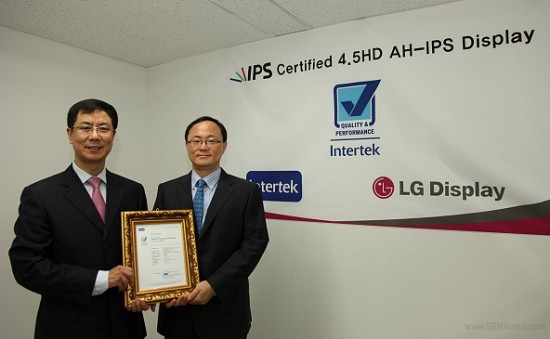 LG has just received the Quality & Performance Mark from Intertek – a global testing and Certification Company for their yet to be launched AH-IPS display for mobile devices. The new mobile display will be equipped in future LG handsets and has just tipped the Samsung Galaxy SII's Super AMOLED display to win the award.
The display measure 4.5 inches and has a resolution of 720×1280 pixels with 329ppi. Samsung Galaxy SII's Super AMOLED measures 4.3 inches and has a 480×800 pixels resolution with 217ppi. The AH-IPS screen was also found to consume a constant level of power, measured at 624mW, compared to 1130mW of the Super AMOLED, while boasting 600 nits of brightness. Blimey! The LG unit also performed better in colour accuracy with a score rating of 0.012, compared with 0.037 for the Super AMOLED from Samsung
This is some good progress by LG as the company has been constantly efficient in providing innovative technologies in the mobile market. Look out Samsung, the other Korean giant is on the move !