RIM to launch QNX equipped BlackBerry devices to run Android Apps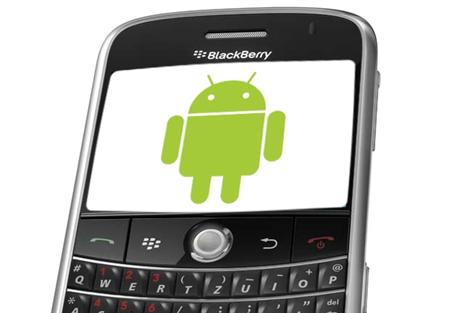 RIM had earlier announced that the Android App player will be able to run Android apps on the BlackBerry platform, particularly on the PlayBook. However it did not succeed as well as it was planned. Now according to sources at Bloomberg, the company will be launching the QNX Blackberrys in the coming year which will be able to run Android apps right out of the box.
The Android App Player will be part of the stock software on the new upcoming QNX BlackBerry devices and this certainly means that users will now have more range of applications available for the devices.
This can be RIM's last attempt at bringing the cross-platform concept to the BlackBerry, let's hoep they make sure the apps do work on the devices this time.

Source
Image Credit