A lot of people love Instagram, but if you ask me it is just an app that lets you add a few filters to your pictures and upload it on Instagram or let's you post it on Twitter or Facebook. So I bumped into this app called HeyCheck, which is similar to Instagram, but has a whole lot of features in addition to instagram.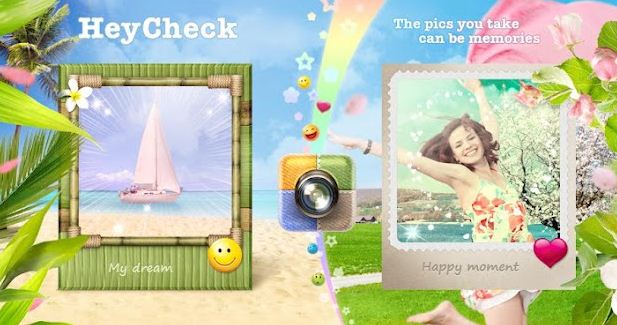 The app, unlike Instagram, lets you add effect filters while you are taking a picture with its in built camera app which also has various camera settings for you to fiddle with.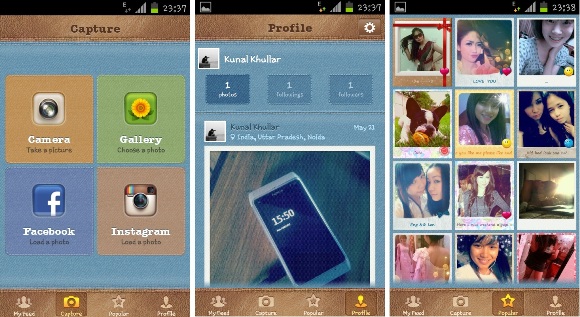 The camera has all the basic functions that you might find on a smartphone camera app including white balance setup, focusing modes, flash control and veriosu shooting modes. Also you can use the front camera in case you want a self portrait. While in the camera app, you can add the effect filters and frames right onto your live view so that you can see how the clicked image will look like
.
Neat!
In case you already have a picture, then the app lets you upload and edit your pictures from your Facebook account, your friends' Facebook account, your Intagram pictures and of course pictures that you have taken from your smartphone. Just load em up and you can edit them the way you like it.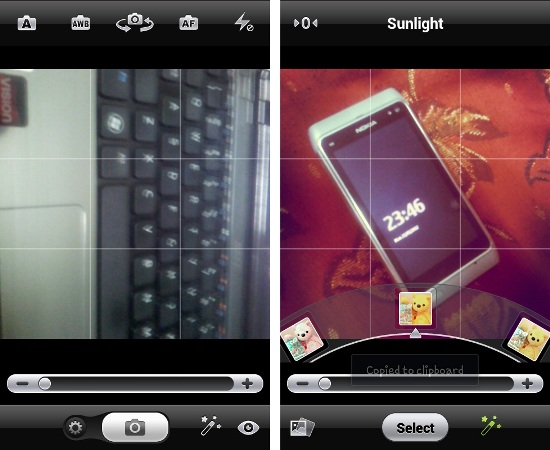 Once you are done editing your picture, it is uploaded to your HeyCheck account (just like Instagram) and Facebook.  The app automatically sends the pictures to your Facebook account and creates an album, which I personally didn't like. Maybe there is an option to switch this feature off, but I somehow didn't find it. The uploaded picture can now be rated and be viewed by other users on HeyCheck.
Other than that, you can also check out popular pictures on HeyCheck, rate them, add comments, and also see who is following you and follow them back.
Do give it a try as it gives a slight better photo taking experience than Instagram, but of course it doesn't match to the photo-social-network. It does have a much broader concept and after a few days you get used to all the features and actually get to like the app.

The app is free of cost and you can download the app by clicking Google Play thumb below.


It is available for iOS users as well. If you are on iOS you can download it from here.