With LinkedIn being a vital tool for millions of professional people around the world, Nokia has now made it easy to connect with old and new business contacts using the largest professional network from the Asha smartphones.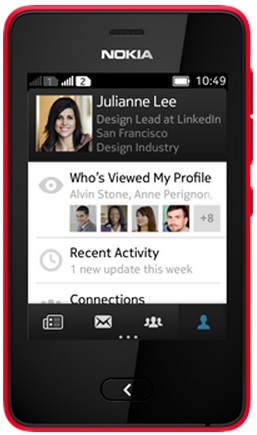 LinkedIn has introduced a native app for the new line of Nokia Asha devices with popular features of the network customized for the Asha touch devices. The app which is available in six different languages, would provide Asha users access to new opportunities on the go from the business networking site.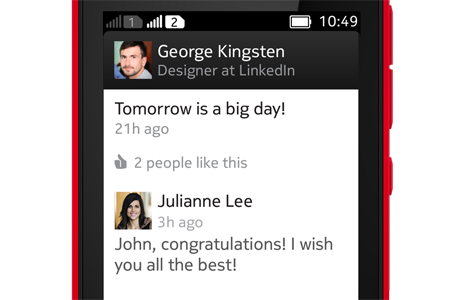 The LinkedIn app for Nokia Asha phones provides a personalized stream of industry news and updates from your professional community. Influencer posts and real-time insights from top business minds can help you prepare. You can get to know the background of people you will be meeting for the first time. The app can be used to follow up with new connections and to continue your business conversation.
Speaking about the LinkedIn app for the Nokia Asha devices, Nishant K Rao, Country Manager, LinkedIn India, said, "A key business market like India is home to an increasingly mobile workforce. At LinkedIn it is our constant endeavour to provide professionals with simple solutions with rich insights. The LinkedIn app for the new Nokia Asha devices will deliver a simple yet dynamic interface to assist the large number of young users on the go helping them gain timely professional insights. This will continue to extend the seamless LinkedIn experience."
The LinkedIn app can be downloaded from the Nokia Store.