WeChat has made a considerable name for it since its launch. This Chinese app has become pretty popular not just because of its functionality but also because of its rogue advertising which included roping in celebrities like Lionel Messi, and leaving no stone unturned when it came to advertising this app.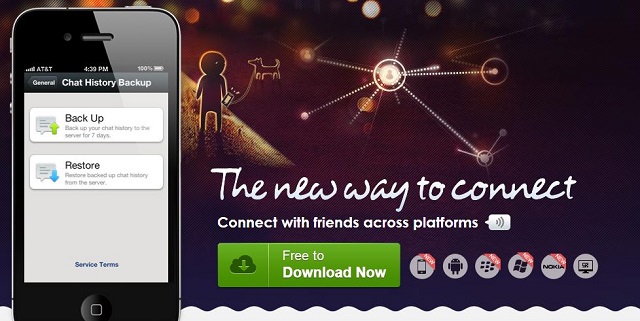 The best test of WeChat's strength is definitely its home ground with the world's largest market – China and based on the overwhelming response to its operator deal, it has come out with flying colors.
WeChat, known as Weixin in China, is owned by China Unicom and was offered as an independent data package in collaboration with the Chinese internet company Tencent. According to this report, around 700,000 consumers have placed in their request for the SIM Card from the package called the Weixin Woka by 10 pm yesterday, Chinese time. The surprising thing is that these numbers are just from one province only i.e. the Guangdong province where this offer has currently been rolled out.
The SIM card officially goes on sale on August 8 with 3 packages in tow, ranging from $11– $21. Once the consumer pays $1.60 for the base 300 MB of data, he or she will receive 200 MB free for the coming 12 months, making it a 500 MB package deal. In addition to this, the update for Weixin has just been unveiled with payment service, a  game center and of course a sticker store. According to reports, China Telecom is also set to roll out a 2 GB data package for Weixin and Chinese Twitter look-alike Sina Weibo.
This season, many operators have been trying to woo consumers with package deals not just in China but in India too. Almost all network operators such as Idea, Aircel and Vodafone have come out with package deals but they don't stand to do much in front of what WeChat is offering. We hope that something like this is unveiled in India too!