Popular business networking app, LinkedIn, after recently purchasing the news app Pulse has now affected a major change in their Android and iOS apps. In a new update to their mobile apps, the company totally revamped the design of the app.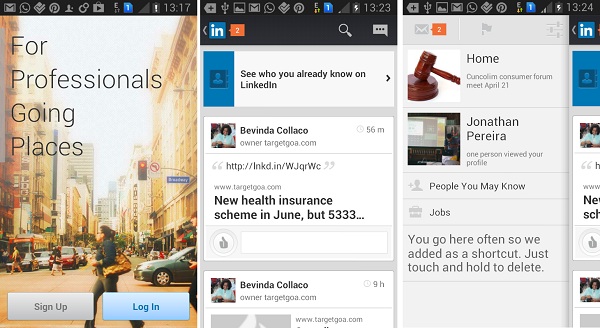 The newly launched update to the LinkedIn mobile apps on both, the Android and iOS platform, offers an activity stream that shows the updates of the people you are following in a very uncluttered manner.
It also includes the latest news from "influencers" which are those whose voice carries a lot of weight. The app is brighter and more livelier than the previous apps and adds in a lot of colour. The apps also allows you to quickly comment on the activity showing up in your stream and has included a thumbs up (Read Facebook Like) which can be used to endorse an activity.
Download the LinkedIn app for Android from the Play Store and for iPhone from the App Store.