It's been more than five months since Mountain View based Internet search giant Google released Android 8.0 Oreo. And, thanks to slower roll-out from smartphone vendors, Android Oreo even after five months from its release is still running on only 1.1% of devices. Of course, there are quite a few smartphones that have received the Oreo update, and, there also are ones which are launching with Oreo out of the box. Moreover, many smartphone vendors have also shared a list of their smartphones that will receive the Oreo update, and now, the latest member of this group is China-based Vivo.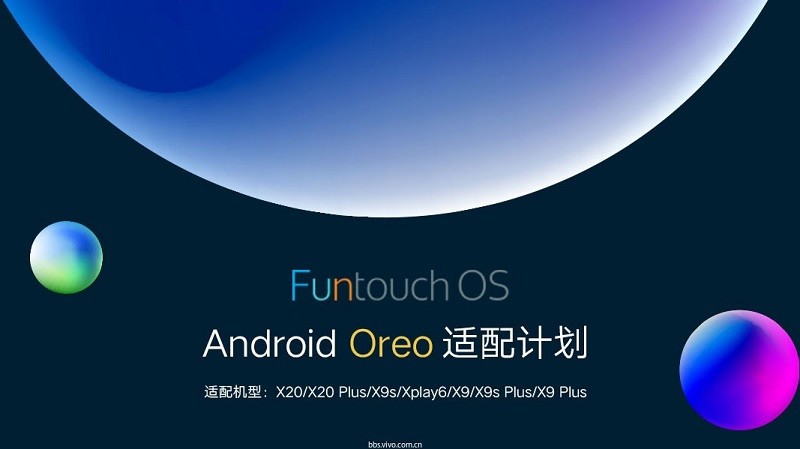 Yes, Chinese smartphone brand Vivo (owned by BBK Electronics) has shared a list of its smartphones that will receive the Android Oreo update. This Oreo update will be rolled out to smartphones with Vivo's Functouch OS layered atop. However, do keep in mind that this list only comprises of Vivo's top-tier flagship smartphones, and not the lower end ones.
These are the Vivo smartphones that will get Android Oreo update:
Vivo X20
Vivo X20 Plus
Vivo X9s
Vivo Xplay6
Vivo X9
Vivo X9 Plus
Vivo X9s Plus
Having said that, Vivo hasn't shared any details regarding the timeline of the roll-out of the Oreo update for these smartphones. However, the company did say that X20, among all the smartphones, will be the first in line to get the Oreo update. Moreover, Vivo will first roll-out Oreo beta updates for these smartphones before rolling out the final stable updates.
Also Read: Top 18 Android 8.0 Oreo features you should know
As of now, there's no word on Oreo update for other Vivo smartphones, however, we will keep you updated of the developments as soon as we have more information.
Do you own any of the Vivo smartphones mentioned above?