Top 18 Android 8.0 Oreo features you should know
After releasing multiple developer previews of Android O over the past couple of months, Google finally announced that Android O is Android 8.0 Oreo. The update is currently only being rolled out to Google devices like Nexus 5X, Nexus 6P, Pixel and Pixel XL, however, other manufacturers should start rolling it out to their devices in the next couple of months, with some devices hopefully getting the Android 8.0 Oreo update by the end of this year.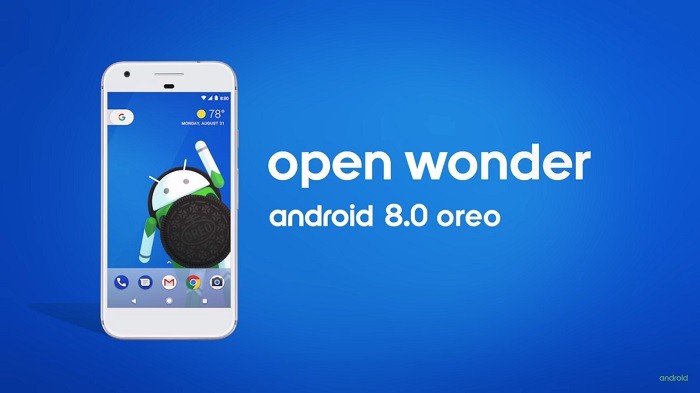 Well, we agree that the Android 8.0 Oreo update isn't anything revolutionary and doesn't come with any major design overhaul. However, it does come with many under-the-hood refinements that should enhance your daily experience. Irrespective of whether or not you own any of the aforementioned devices, we are pretty sure you must be interested to know more about this update. Well, here are the top Android 8.0 Oreo features that you should know.
Top Android 8.0 Oreo features
1) Picture-in-Picture (PiP) mode
Google has added native support for Picture-in-Picture (PiP) mode in Android 8.0 Oreo, just like it added native support for Multi-Window in Android 7.0 Nougat.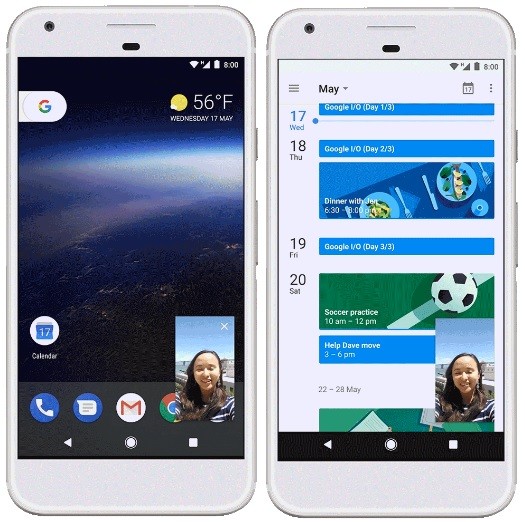 With PiP mode, Google takes multi-tasking to a new level. With this mode, a user can reduce the size of his video call screen to a small rectangle and move it around the display while also being able to open other apps and do multiple things at once. However, this isn't restricted to video calls, as you can also minimize the YouTube videos and continue to use other apps at once.
2) Notification Dots
Many custom Android skins from Android smartphone manufacturers come with notification badges which show the number of notifications a certain app has. For example, if you have 10 messages on WhatsApp and 20 emails on Gmail, you will see the WhatsApp and Gmail app icons displaying the number 10 and 20 respectively.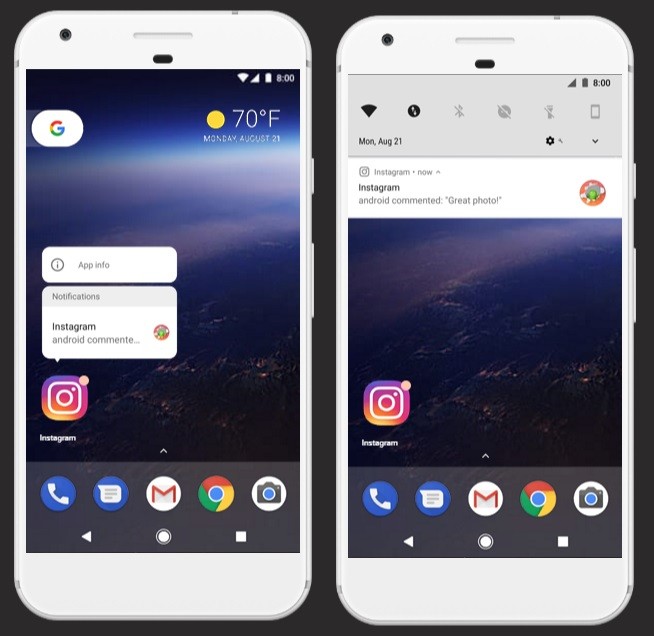 This feature was missing natively from Android until now, however, with Android 8.0 Oreo, Google has introduced it with a difference. Now with Android 8.0 Oreo, whenever any app on your smartphone has a notification, it will display a dot on its app icon. What's interesting is that these Notification Dots are adaptive, meaning that they will adapt the color based on the color of the app icon.
3) Notification Snoozing
We think this one's self explanatory. Many a times it happens that we have tons of notifications and we have no time to read and respond to them. Sometimes, out of annoyance, we just clear them all at once only to realize later that some of them were very important.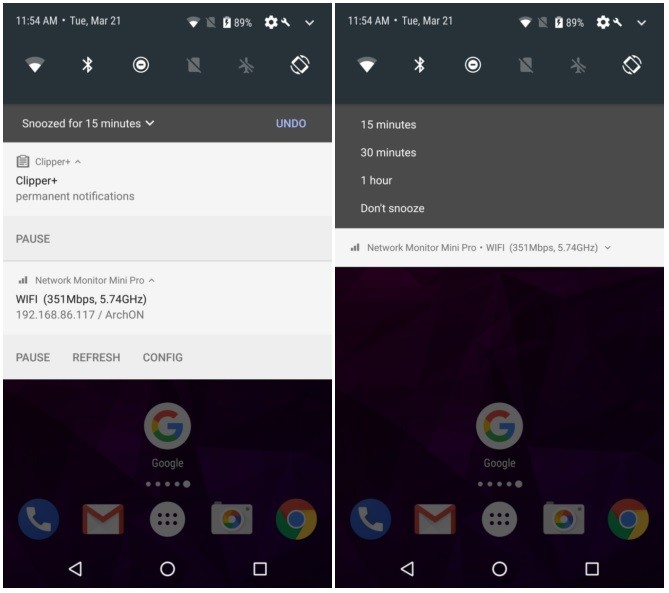 Well, Google comes to the rescue with the introduction of Notification Snoozing on Android 8.0 Oreo. Now whenever you have any notification in the notification shade, instead of swiping it left/right to get rid of it, you can snooze it for either 15 minutes, 30 minutes or 1 hour. For that amount of time, that certain notification won't show up in the notification shade, however, it will pop back up after the snooze period is over.
4) Autofill Framework
Until now, we have seen autofill in action in Google Chrome and some other browsers which automatically fills in the information in text fields. Well, with Android 8.0 Oreo, user information like email, username and password will be automatically filled inside the apps.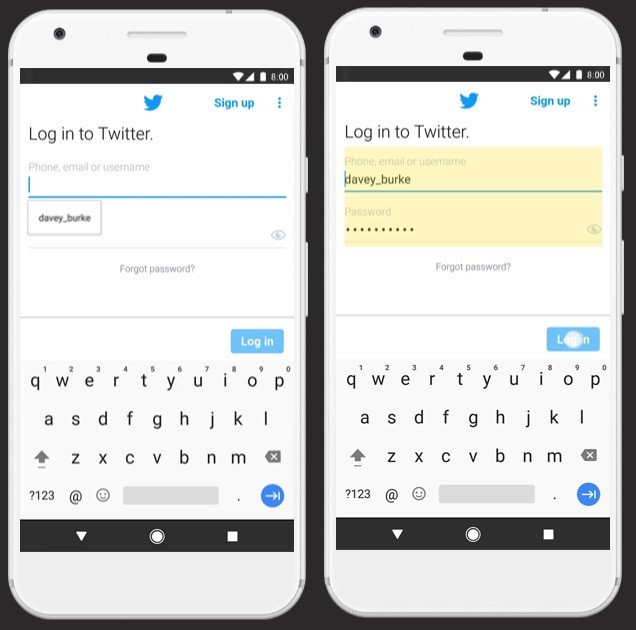 For example, if you open Twitter, and if you have already given the permission to remember your login details, you will just have to tap on the Login button and you will be logged in to the app instantly.
5) Smart Text Selection
We all know how cumbersome it can be to select-copy-paste something on Android, especially if it's an address that you want to search or a phone number that you want to dial. Well, not anymore, as Google has introduced the Smart Text Selection feature on Android 8.0 Oreo.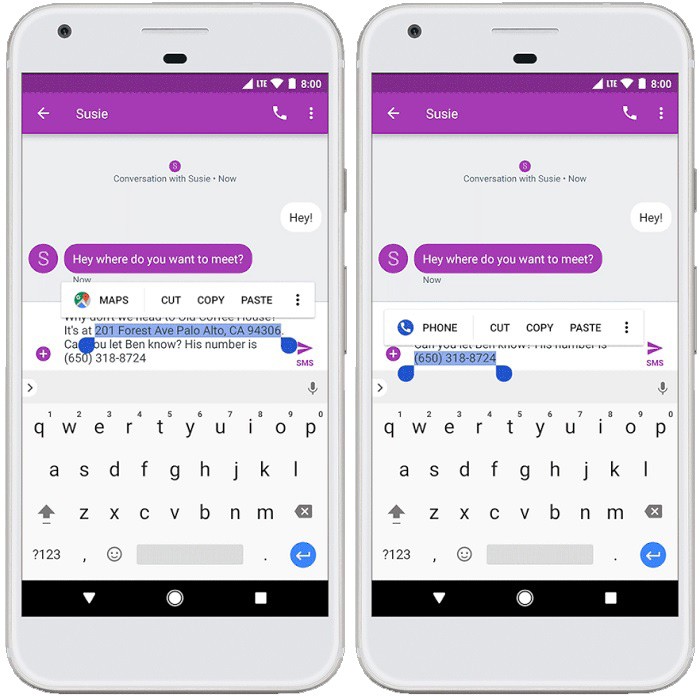 Now whenever you select an address or a phone number or a URL from within an app, you will get an option to open a certain app which would perform a certain action based on the information selected. For example, if you select an address, you will see an option to search for it in Google Maps. If it's a phone number, you will see an option to dial it from the Google Phone app. Same goes for a URL. Pretty handy, isn't it?
6) Adaptive Icons
If you have owned more than one Android smartphone from different manufacturers, you must have noticed that the app icons appear differently on different smartphones. Sometimes its good, but sometimes, it can be annoying, especially for app developers who have to create different icons for different manufacturers.

Well, to deal with this, Google has introduced Adaptive Icons. Now, developers can create icons that the system displays in different shapes based on a mask selected by the device manufacturer. The system will also animate the interactions with the icons and also use them in the launcher, shortcuts, settings, sharing dialogs and in the overview screen.
7) More control over installing apps from unknown sources
One of our favorite things in Android is the ability to sideload apps. For those unaware, sideloading an app means installing an app on your device that's not downloaded from Google's Play Store (termed as Unknown Sources). By default, you aren't allowed to install apps that are downloaded from unknown sources, however, you can turn that security feature off.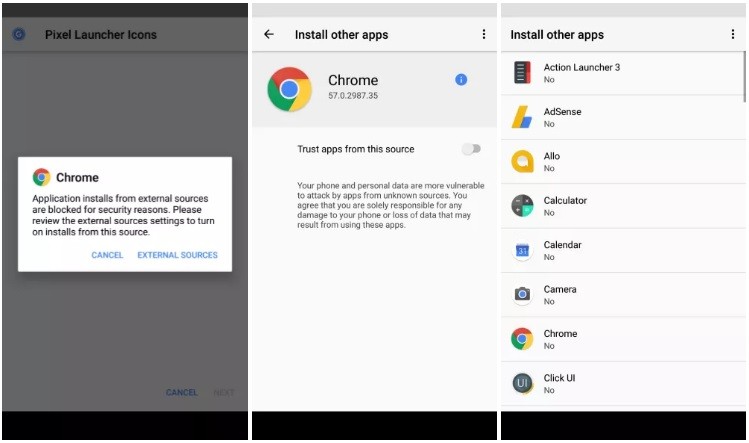 Once that security feature is turned off, you can install all the apps that are downloaded from unknown sources. This changes with Android 8.0 Oreo. From now onwards, you will have to allow the installation of apps downloaded from unknown sources on per-app basis. Well, we appreciate this change as users often forget to enable the Unknown Sources security feature after they are done sideloading an app.
8) Pinned Shortcuts
Until now, users were able to add widgets to the homescreen of their devices. With Android 8.0 Oreo, users can add shortcuts to their homescreens from within an app.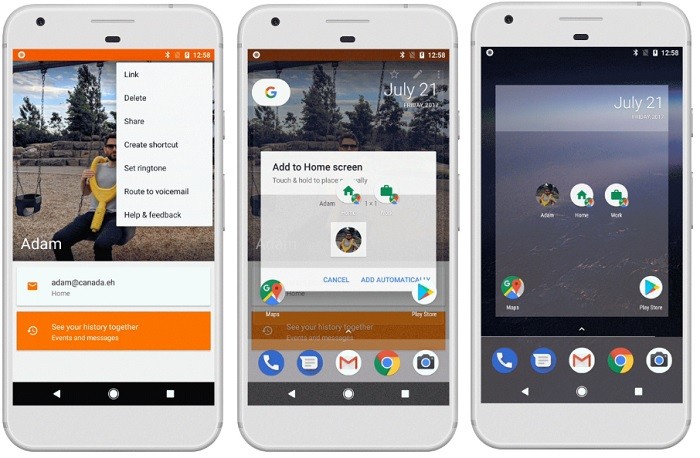 Not just that, users can also create special activities which they can customize to their liking so as to get things done faster.
9) Customize Lockscreen Shortcuts
You must have noticed shortcuts on the lockscreen on your smartphone. These shortcuts may vary based on manufacturer. Some smartphones have shortcuts to Google Voice Search and Camera app while some have shortcuts to Camera app and Phone dialer. These shortcuts, most of the times, cannot be replaced with any other shortcut.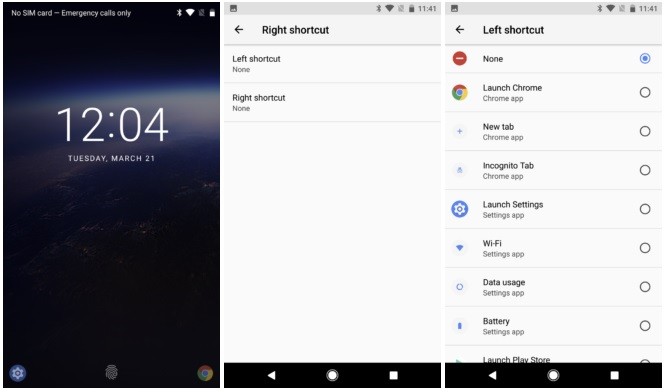 Well, this changes with Android 8.0 Oreo as Google now natively allows changing lockscreen shortcuts. You can access any app or setting you want from the lockscreen now.
10) Customize Navigation Bar
Apart from being able to customize lockscreen shortcuts, users can now also customize the navigation bar on Android 8.0 Oreo. You can now add a button on the left and right side of the original three navigation buttons. Apart from that, you can also adjust the spacing and layout if you want.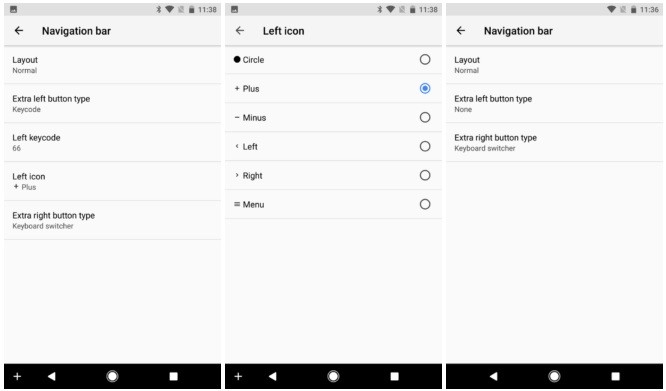 At this moment, this feature isn't said to work properly, however, with future updates, you would be able to customize it to your liking to perform different tasks or launch your favorite app.
11) Android Instant Apps
The Android Instant Apps, which were announced last year during Google I/O 2016 conference, now comes integrated with Android 8.0 Oreo. Google has been rolling out the Instant Apps feature to many devices across different parts of the world, including India, however, it's nice to see that it will come built-in with Android 8.0 Oreo.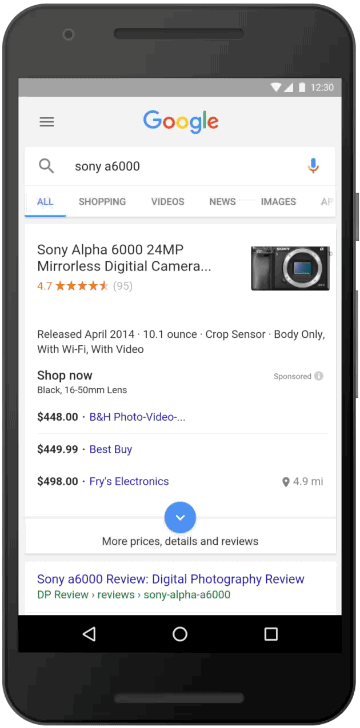 The way Instant Apps work is that if you open any link to a service, and if it has its Instant App available, then you will be taken to that Instant App instead of being taken to its web service or having to install its mainstream app from the Play Store.
12) Downloadable Fonts and Emoji
You must have noticed that the fonts in certain apps differ from the font that appears elsewhere in your device. This is because the developers bundle custom fonts with their app which increase the app size. Well, with Android 8.0 Oreo, developers need not do this as they can now load the fonts from a shared library. This would help them reduce the size of their app. The same applies for emoji as well.
13) Project Treble
One of the major complaints about Android is slow software updates. Thanks to fragmentation, Android is marred with slow software updates. However, with Project Treble, Google plans to tackle this issue. Project Treble is a  a modular architecture that makes it easier and faster for hardware makers to deliver Android updates without having to make any modifications to their own implementations.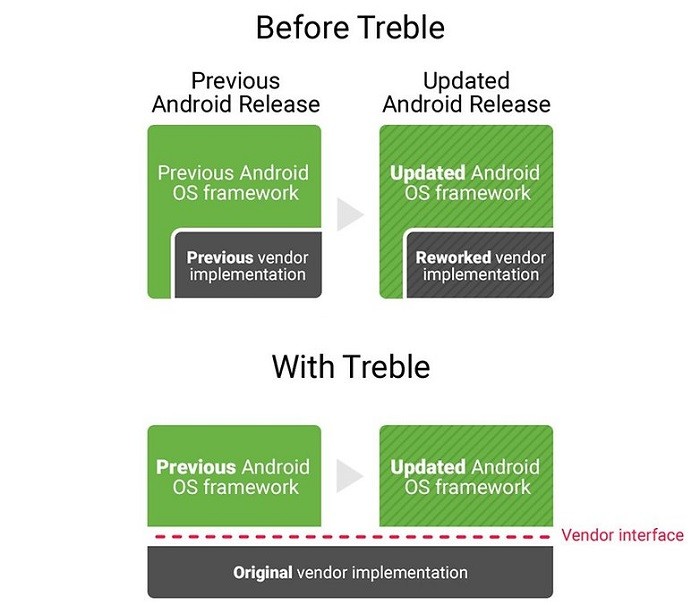 Hence, all the devices with Android 8.0 Oreo and beyond should get updates faster once released by Google. This is something we have high hopes on.
14) Play Protect
Another major issue that Android faces is malicious apps. Even though Google removes suspicious apps from the Play Store, there are some that manage to creep in to our devices. To deal with this, Google announced Play Protect last month, which has now made its way to Android 8.0 Oreo as well.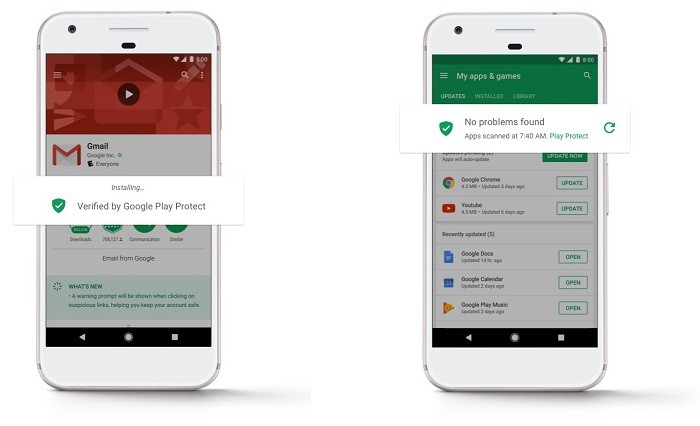 Google Play Protect works automatically in the background to scan malicious apps and remove them. Not just that, Play Protect also helps you locate your device if you lose it while also allowing you to lock it or erase the data in it remotely.
15) Redesigned Emoji
Last year, Google brought in some new emoji with Android Nougat. Well, Google continues to do that with Android 8.0 Oreo as well. Google has not only redesigned the emoji on Android 8.0 Oreo, but, it has included over 60 new emoji in this latest version of Android. Time to talk the emoji language now. Isn't it?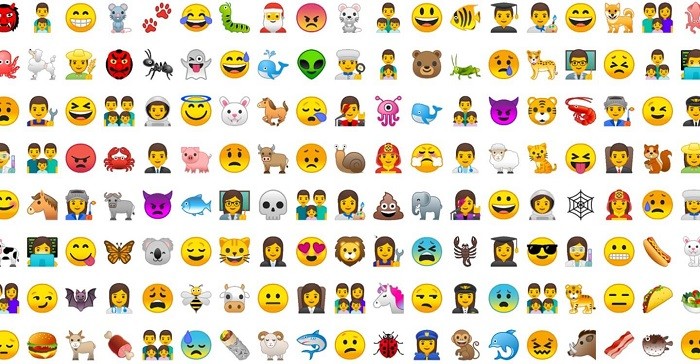 16) Rescue Party
There are many high-end Android devices that have a reputation of going into bootloops which ultimately become a problem for their owners. Sometimes, these bootloops render a device useless, making them nothing more than a paperweight with a screen. Well, Android 8.0 Oreo comes with a feature called Rescue Party that prevents your device from going into a bootloop.
This feature "sends out a "rescue party" when it notices core system components stuck in crash loops. Rescue Party then escalates through a series of actions to recover the device. As a last resort, Rescue Party reboots the device into recovery mode and prompts the user to perform a factory reset." Well yes, you would loose your data after you factory reset your device, but hey, at least your device won't turn into a paperweight.
17) System Optimizations and Better Battery Life
With Android 8.0 Oreo, Google has said that users will be able to start tasks quickly. The boot times have also been decreased which means you don't have to wait longer while your device reboots.
The company has also introduced background limits to prevent your device battery from being overused by apps and drained quickly. Google has put automatic limits on what the apps can do in the background, in terms on location and Wi-Fi scans as well as execution.
18) Wide-gamut color for apps
Developers of imaging apps can now take advantage of the new devices that have a display capable of wide-gamut colors. This can be useful to professionals who rely on their Android devices for editing on the go.
So, these are the top Android 8.0 features that you would be able to get your hands on when the update reaches your device. Which of these features are your favorite? Also, if you think we missed out on any Android 8.0 feature, then do let us know in the comments down below.