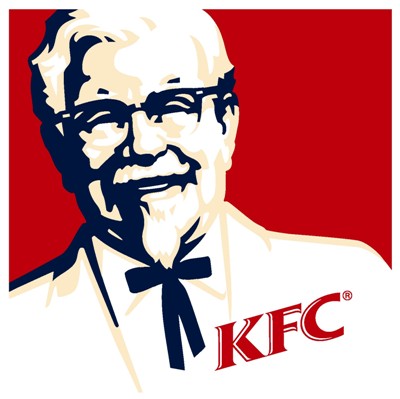 If you are a KFC lover, then we have two Android apps that just might increase your craving for fried chicken. The apps are unofficial, but they provide you with information regarding location of KFC restaurants, offers, deals as well as promotions.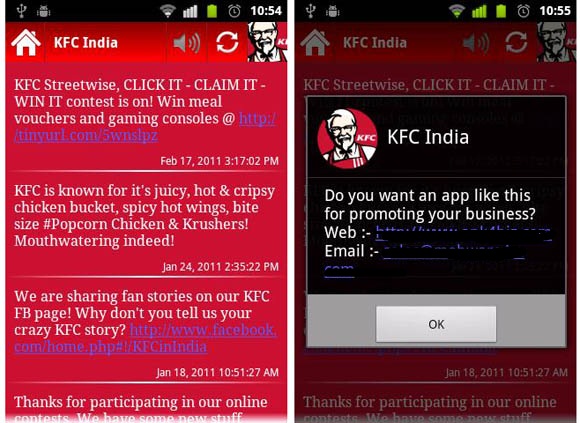 First up is the KFC app developed by Hashi N A. It enables KFC lovers to know about KFC offers deals and promotions. The easy to use app is somewhat like a feed reader which works online and keeps you updated with the latest offers and promotions by the restaurant. Get the app over here.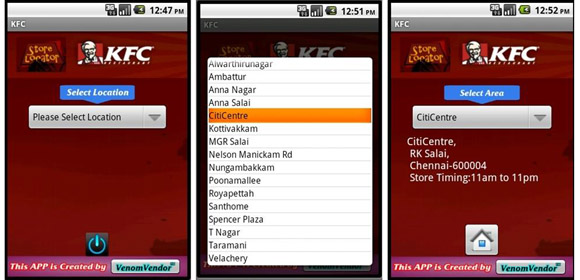 The second app is called KFC Store locator developed by Venom Vendor. This app is a KFC restaurant locator which works all over India and the app even works offline. The app basically has all the KFC locations in India with their phone numbers, so looking for the nearest KFC is now easy. Download this app from here.