Loop Mobile has launched a tracking solution in Mumbai to connect Rickshawale.com, a recently launched 24X7 auto service that allows commuters to book auto rickshaws that arrive at their doorstep especially during emergency. With advantages like a verified fleet of drivers, regular meter fare, assured night time pickups and drops, consumers can avail of these services by logging on to www.rickshawale.com or dialing Loop Mobile number – 9664 010101.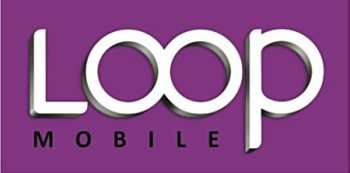 To use this service, Mumbaikars will have to pay an additional charge of Rs. 20. Loop Mobile Subscribers can avail this service at a discounted rate of Rs 15.

Every Auto-Driver is provided with a Tracking Device (which has a Loop Mobile SIM). This device is carried by the Driver through-out the entire day of the Auto run.

This Device keeps on sending its location to the Rickshawale Call Centre every 5 minutes

Whenever there is a call from a customer, the call centre executive checks for Autos in that particular location through a Software& then provides the Customer's Address & Contact details to the Driver

The Driver Calls up the customer as soon as he reaches his Doorstep & completes the pickup.
Background of the Service
2011 Suburban Population of Mumbai (where Autos can ply) is estimated around 85 Lacs

Total 1,40,000 Autos plying (can verify data from RTO)

Total Auto's available in Peak hours of morning 8-10am & evening 7-9pm is 60,000 only; creating a dis-equilibrium between demand & Supply.

The worst affected people are the Senior Citizens & Disabled who prefer an Auto at their doorstep especially during these hours. Other Door-step transport providers are short in supply &prove to be very expensive for everyday travel.
Rickshawale service is tailor-made to these requirements by providing economy with Door-step pick up.
For this service, the regular additional fare to be paid is Rs 20 over & above the meter Fare. However exclusively for Senior citizens & Disabled people, the additional fare is reduced by 50%- to Rs 10 only.
Senior Citizens & Disabled commuters are more than happy to pay such a small amount for a doorstep economical pick-up