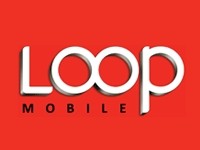 Mumbai-based GSM telecom service provider Loop Telecom will launch its mobile services in the Tamil Nadu and Orissa circles by next week."To comply with the norms laid down by the government, we will launch with 10 per cent coverage in Tamil Nadu and Orissa," said a senior executive of Loop Telecom.
Company will roll out in three other circles in South India within 10-15 days of our launch in the first two circles.Loop telecom is not doing a large-scale commercial launch at this point in time. This is to meet regulatory requirements, according to the executive.

Loop Telecom, a subsidiary of Loop Mobile (formerly BPL Mobile Comm), is one of theeight new players given a mobile service licence. Last year, the company got the licence to start GSM operations in 21 telecom circles in the country. It has been allocated spectrum in 20 circles.

The licence says operators are required to cover at least 10 per cent of each district headquarters in a circle in the first year.

Loop recently contracted with Chinese network equipment vendor ZTE. With next week's launch, the company will become the first new GSM operator to launch its services, in an already crowded market.

Besides the presence of incumbents like Airtel, Vodafone and Idea, the recent entry of CDMA major Reliance has brought a new wave of declining rates in the sector. Aircel also made its foray into the mainstream GSM space with the launch of operations in Delhi and Mumbai.