After we saw the press renders of the Lumia 650 the other day, we now have images of the suspicious Lumia 650 XL.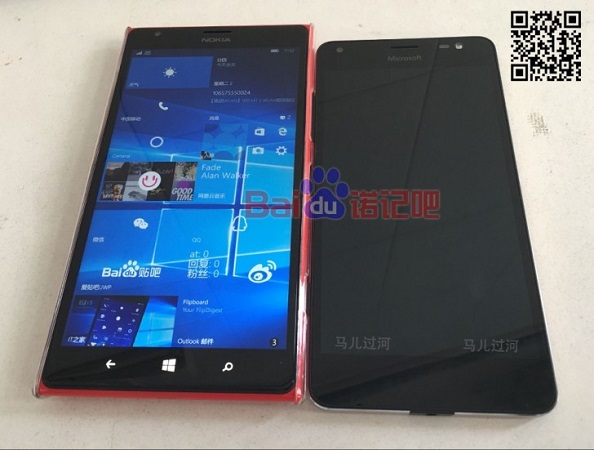 The live images of a Lumia handset next to the Lumia 1520 have surfaced in China. The sources claim that the handset is apparently the Lumia 650 XL. The handset is said to have a 5.4 inch display with HD resolution. The device is said to be powered by the entry-level Qualcomm Snapdragon 210 processor, just like the Lumia 650.
While it didn't strike us at the first glance, a closer look at the images of the alleged Lumia 650 XL reminded us of the Lumia 850 (nicknamed Honjo) which had leaked earlier. The speaker cut-outs at the top, the metallic frame and the front facing LED flash confirmed our suspicions. So did Microsoft drop its plans for the mid-range Lumia 850 and instead give us an entry-level Lumia 650 XL? We will surely find out.