m-paisa service launched by Vodafone in association with HDFC Bank
HDFC Bank and Vodafone India have launched HDFC Bank MobileBank Account with Vodafone m-paisa nationally from Chomu which is on the outskirts of Jaipur, Rajasthan. Under this initiative, customers can now perform basic banking transactions on their mobile phones and even deposit and withdraw cash, at appointed Vodafone m-paisaTM outlets, without having to go to bank branches.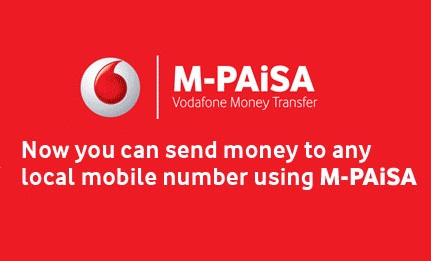 HDFC Bank has appointed a Vodafone India subsidiary company as a Corporate Business Correspondent, which allows Vodafone select retailers to represent the bank as sub-agents. By providing banking transactions at such sub-agents, this HDFC Bank-Vodafone India partnership will provide the services even in remote areas.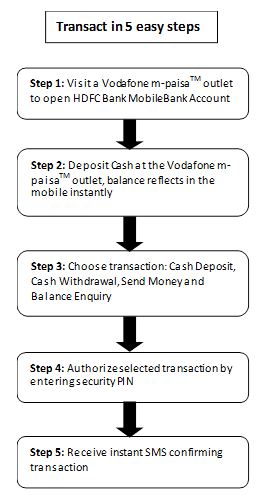 RBI Deputy Governor, Dr. K.C. Chakrabarty, in the presence of HDFC Bank MD, Mr. Aditya Puri and Vodafone India Director – Business Operations, Mr. Sunil Sood, unveiled what's effectively the country's first-of-its-kind national initiative for financial inclusion through mobile banking.
In Rajasthan, the first state, where this national partnership has been implemented, over 2,200 retailers across 320 villages and 54 towns are already operational in opening HDFC Bank MobileBank Accounts with Vodafone m-paisaTM. Transactions include cash deposit, cash withdrawal, money transfer and balance enquiry.