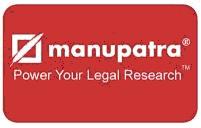 Manupatra Information Solutions Pvt. Ltd have developed and launched Manupatra mobile applications on the iPad, iPhone and Blackberry which provides instant access to legal research on the go.  The company has been one of the leaders in providing online legal research in India and with the launch become the first legal publisher in India to provide the services through the application.
The application gives access to the entire set of Indian Case laws (since 1844) and Acts and allows intelligent searching of the comprehensive library.
Mr. Deepak Kapoor, CEO, Founder and Director of Manupatra Information Solutions Pvt. Ltd. on the launch of the application said, "Internet is becoming the most reliable medium to research for any information and technological advancements has led to the emergence of Mobile Web. Current generation of Mobile Devices has unleashed the next wave of creative evolution – the Business of Apps (applications). Keeping pace with the advancements and new generation mobile devices we decided to launch the Manupatra mobile application which is another step in the direction to make legal search easier for our customers. The application will connect our customers to the comprehensive database of Case Law & Legislation which they require for their daily practice. In addition to this, the application aims to make their search more precise, less tedious and instant. This tool will go a long way towards empowering the common man, ensuring better access to the courts judgments by the general public and a more robust public participation. The application will give the common man the power to get references anywhere and anytime, assisting them to search information regarding the Indian laws and their interpretations instantly."
The application ahs the following features:
Free text (Boolean Search), including  proximity , synonym, stemming, wildcard etc

Title Search is a fielded search

Citation Search

Search Bare Acts Free text Search within Act

Browse Bare Acts Browse over 1500 Central & State Acts

History shows last searches done in Manu/Title/Citation Search and by clicking on the search term shows the results.

Save documents in folders

Settings allow you to change the display settings by increasing the font or enable the Zoom In/Zoom Out or change the results per page to be displayed with Sign off feature.
The app is available on the Apple App Store for free, but for a limited period. The app can also be downloaded from Manupatra's website.