Mass production of iPad Mini starts from September: WSJ
The rumours around Apple's iPad Mini are surely gaining the needed momentum, now that Google is done with releasing its own 7 inch tablet.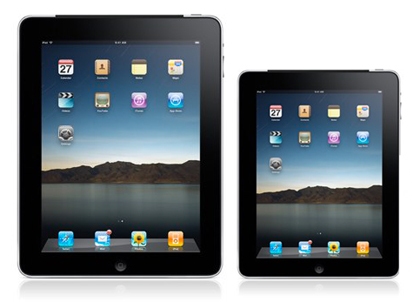 After yesterday's report that the iPad Mini is indeed on track and would arrive in October, today we are hearing that Apple has already asked its suppliers to start with the production of a small iPad.
According to two sources close to WSJ, Apple has asked its Asian component manufacturers and supplier to start preparing for the mass production of the smaller iPad in September.

The source also says that the smaller iPad will arrive with a screen size lesser than 8 inches diagonally. This co-relates to yesterday's report of the so-called iPad Mini arriving with a screen size of 7-8 inch. Also older rumours suggested that the screen would measure about 7.85 inch.

The report also suggests that Apple's usual suppliers, LG Display Co. and AU Optronics Co. will supply the displays for the new, smaller iPad. Also the movement in the supply chains suggest that the launch of the iPad mini 'appears near'.

We are expecting the iPad Mini to arrive in October this year, along with the next-gen iPhone which is also due around the same time.