Mattel takes iPad gaming to the next level with these Apptivity toys
So, your iPad trumps every other tablet when it comes to features. But what about games? The iPad lacks a bit when it comes to playing games, doesn't it? Well, not anymore. Mattel has come up with a range of toys that will spice up your iPad gaming like never before. These touch-sensitive toys seem quite exciting as they take your Angry Birds and Fruit Ninja to the next level.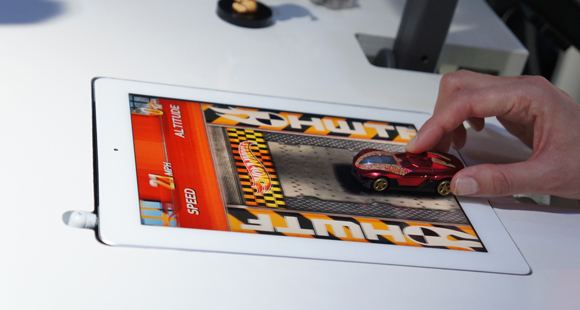 Basically, the thing is that toys aren't the same as they used to be. In case, a company needs to entice people to their games, they need to make much more than just 'toys'. Mattel has recognized that kids nowadays are graduating fast to tablets and smartphones. How do these toys work, then? Well, what happens is that an apptivity bundle unlocks a special multiplayer mode on your tablet. Then, this toy comes into the picture. It performs various actions for e.g. catching and throwing fruits and bombs in Fruit Ninja. All this happens through a touch-sensitive panel located at the bottom of the toy.

Mattel sweetens the deal with providing special bonus levels of Angry Birds, Fruit Ninja, Cut the rope etc. But that's not all. There are special themed toys too like Hot Wheels, the Dark night rises, Barbie and WWE. These toys though, don't come cheap. The Fruit Ninja Toy, for example costs $19.99 (Rs. 1000) and is slated for a May launch. We have to say its an innovative attempt on the part of Mattel if nothing else. It also feels good that they made something that both kids and us adults can enjoy.
So, is the future of toys, as we know them, set to change? Or will these toys end up as just another iPad accessory. What do you think?