While MediaTek recently announced the MT6732 processor, the company's roadmap for 2014 has been leaked, revealing the ambitious plans of the company.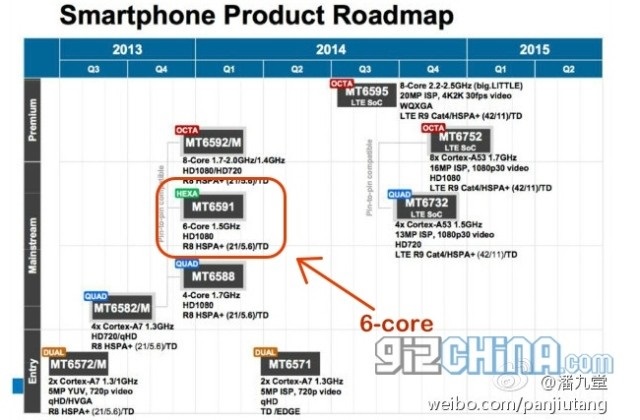 According to leaked MediaTek product roadmap for the period of Q3 2013 to Q2 2015, as many as 7 new processors are expected in 2014. The most interesting of which are the MT6591, which is a hexa-core processor clocked at 1.5 GHz. The processor would have the usual full HD resolution with WCDMA support.
Other than that, there is also the MT6595 octa core processor which can be clocked up to 2.5 GHz. The chipset would support quad HD display resolution and up to 20 MP image signal processing besides 4K 30 fps video recording. Finally, the MT6752 would be the company's first 64 bit octa core processor running at 1.7 GHz. It would also have LTE support and up to 16 MP image signal processing.