Microsoft recently announced the upcoming Windows Phone 8.1 update, which brings support for dual-SIM functionality. Now, a new device has leaked which should be the first Windows Phone to feature dual-SIM functionality.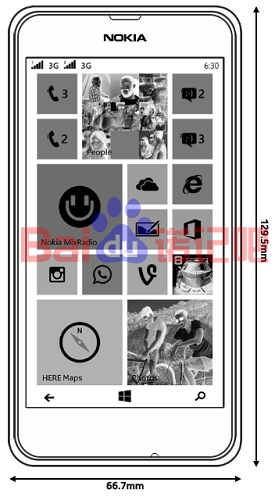 From the looks of it, the device seems to be the Nokia Lumia 635, the dual-SIM variant of recently leaked Lumia 630. In case you don't remember, a Lumia 635 screenshot had leaked previously.
The Lumia 635 looks identical to the Lumia 630 and the only difference is the dual-SIM functionality. We can see two separate tiles for messaging and phone. A small indent on the tile icons shows the SIM number.
The specs should be mostly identical to the Lumia 630 and as per the rumors, the Lumia 630 will come with a 4.3-inch WVGA (800×480) display. A 1.7 GHz Snapdragon 400 processor will power the device coupled with 1GB RAM. There should be 8 gigs of internal storage along with microSD expansion. An 8MP rear camera with LED flash should grace the back. A 2000 mAh battery should run the show.
Both the devices should be announced at the same time but we still don't when they will be. We'll surely let you know once we get to know.