Microsoft has just gone ahead and announced their next major Windows Phone update at MWC, that's the highly leaked and rumored Windows Phone 8.1.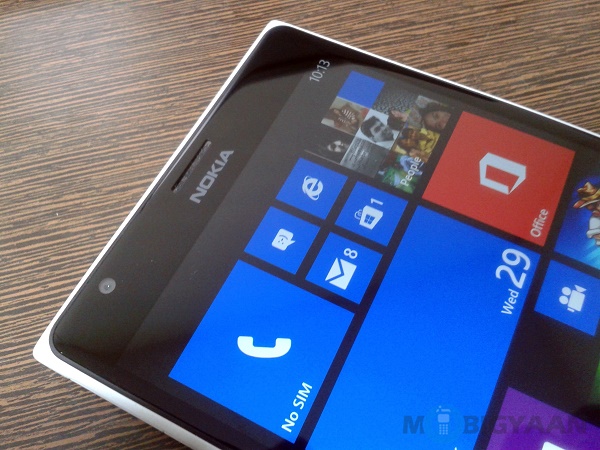 Many new and exciting features of Windows Phone 8.1 have leaked recently, thanks to the leaked software development kit and Microsoft have finally gone ahead and accepted the fact that yes, Windows Phone 8.1 exists!
Microsoft hasn't really detailed all the features Windows Phone 8.1 will bring but they have mentioned that the update will arrive in Spring. The Windows Phone 8.1 update will also be available for all the current Windows Phone 8 devices which is a relief for Windows Phone users.
The Redmond giant did reveal some of the features that are coming with Windows Phone 8.1. The Windows Phone 8.1 update will bring on-screen navigation buttons which we've already seen. There'll be support for chipsets like Snapdragon 200, 400 and their LTE models which should make sure manufacturers can ship low-end Windows Phone devices. The on-screen buttons will also help them re-use their Android models.
Windows Phone 8.1 will also bring support for dual-SIM functionality which we've seen in leaked devices like the Lumia 635. There'll be ability to now install apps on the microSD card making sure OEMs can ship devices with low internal memory.
Microsoft also announced new hardware partners for Windows Phone who will joining the existing ones.  Foxconn, HTC, Huawei, ISR, Karbonn, Lenovo, LG, Longcheer, Nokia, Samsung, ZTE, and Xolo will bring Windows Phone devices to the market in the future.
There are many new features coming with the Windows Phone 8.1 update and we are quite sure Microsoft plans to detail all of them at their annual Build conference that'll be held in April.