The infamous leakster @evleaks has just tweeted a screenshot taken from the Lumia 635 which was earlier known by the code name 'Moneypenny' and the screenshot suggests that the device will be a single SIM device with 4G LTE connectivity.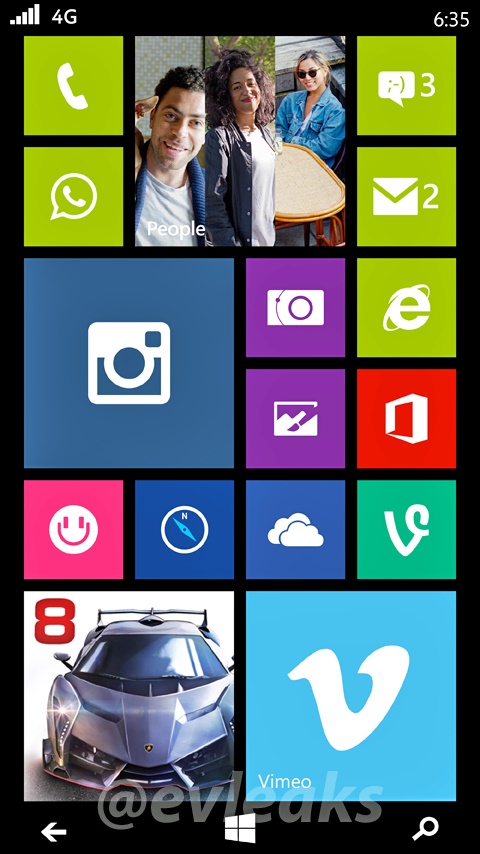 Earlier @evleaks had posted a photo showing the screenshot taken from the Lumia 630 which suggested that the device will be most probably the first dual SIM Lumia smartphone. The screenshot from both the Lumia 630 and the 635 show the virtual navigation buttons which tells us both the devices will come with Windows Phone 8.1 installed and as the model numbers of the device suggests, both of them will be mid range smartphone.
We have no clue of the specs but from the screenshot we can make out that it will have a display of the resolution FWVGA (480 x 854) which is currently not supported and all other specs should be mid-range and we can pretty much make up that Nokia will be bringing the dual SIM Lumia 630 to markets like India and other developing markets while the Lumia 635 will be the smartphone for markets where there is 4G LTE connectivity.
We are pretty sure these devices will come to the market once Windows Phone 8.1 Blue goes official so basically there's still a fair amount of time left for that but we'll let you know whatever comes across.