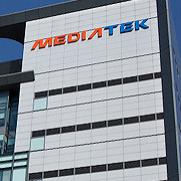 MediaTek India, the Indian subsidiary of the Taiwan based, MediaTek Inc plans to build it's stronghold as it now aims to become the most reliable mobile chipset partner in Indian market by working closely with handset manufacturers and telecom operators.
A major step in this direction would be the company's plan to provide it's users with hardware platforms, reference designs and software features without making any compromise on performance. Further, it's latest chipset solution-MT6253 along with a customized Android platform features many applications that might just cement their place if accepted by the people of India.
Keeping in mind a country like India where there is a rapid growth of mobile users, the company plans to focus more on the rural sector where there is huge demand for low cost mobile handsets (some also with 3G functionality) by providing the users over there with high end features at affordable rates.
Will they succeed? is what only time can tell but one can surely expect a significant change if MediaTek penetrates the Indian market.