Chinese smartphone maker, Meizu has been making great strides in the recent past with people even calling them "Apple of China" and now the company has announced plans for three new smartphones and what is common about is that they all will feature a big displays.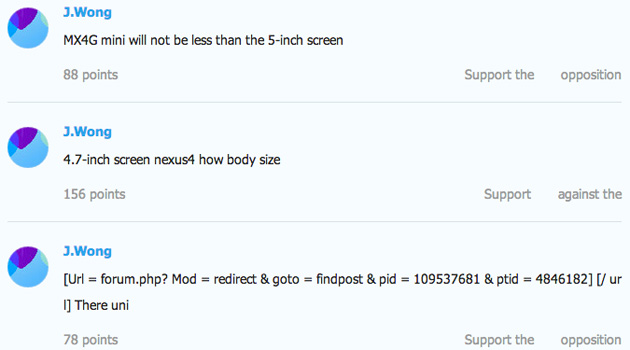 Not much has been revealed about these devices from Meizu except the fact that they will be MX4G devices and as the name suggests will feature 4G LTE connectivity.
The MX4G line-up features the mini, uni and pro devices and we know that mini will come with a 5-inch display which is not at all 'mini' by any means and Jack Wong of Meizu also teased that one of these devices will feature a 5.5-inch display of  2560×1536 pixel resolution.
Meizu generally launches most of its flagships by the end of the year so don't expect these devices to be unveiled anytime soon but there's one more theory to it that Meizu might be planning to break their old tradition and bring these MX4G smartphones earlier than usual. Well whenever they unveil them, we 'll bring you all the details as always.