While we have been eagerly waiting for the launch of the Moto G in India this week, the company has revealed that the announcement is pushed back for next month.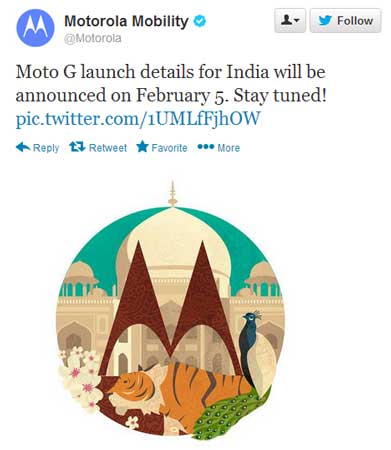 According to a tweet from Motorola, the company would reveal its launch plans for the Moto G India on February 5, which is still two weeks away. While the reason for the delay is not known, sources believe it is due to the company's failure to tie-up with physical distributors. However, company officials are believed to have said that the device would be sold exclusively on the online retail stores.
With the launch of the Moto G delayed, the people who had their eyes set on the budget smartphone, would have to wait a little longer. While the handset is said to be affordable, given the exchange rate and the local taxes, it may be priced a little higher than expected, thus giving local manufacturers like Micromax and Xolo a better chance over the competition.