Smartphones with dual cameras have already made its way to budget segment, but Micromax don't want to be left for dead, so the company launched its flagship smartphone with dual cameras in the name Dual series. The premium looking smartphone Micromax Dual 5 has 13 MP dual cameras on the back. With dual cameras, it can capture images with blurred background/foreground like we used to see on professional DSLR cameras. We initially have shared some samples to see how does the camera perform. Check out the Micromax Dual 5 camera samples.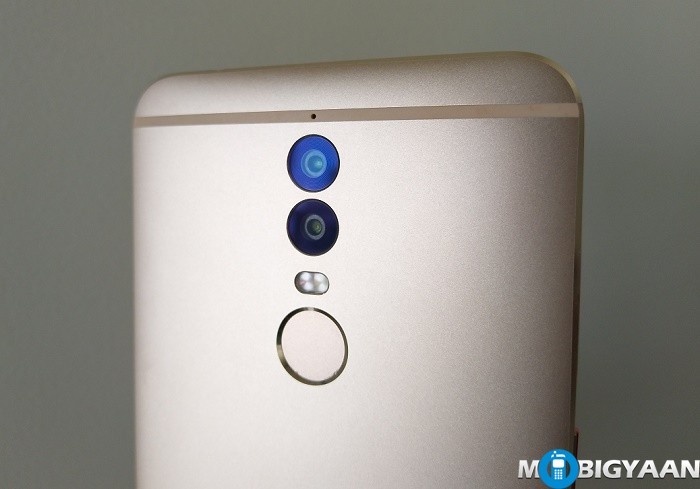 Micromax Dual 5 Camera Specifications
Camera: Dual 13 MP + 13 MP, PDAF
Optical Image Stabilization (OIS): N/A
Rear Flash: Dual-tone LED Flash
Features: Dual Camera mode (Blurry, Night), Beauty, Panorama, Geo-tagging, Tap to Focus, HDR, Pro, Macro, Slow Shutter, Anti Haze, Slow-Motion, Time-Lapse, Color Filters, Burst Shot
Video Recording: Up to 4K video recording, 2160p@30fps
Front Camera: 13 MP with LED flash
Video Recording: Up to 1080p @30fps
Front Flash: Yes, LED Flash
The main highlight of the phone is its 13 MP dual camera followed by a security feature and its sleek metallic unibody. The phone is itself a winner in its design segment and performance, now we've to see how does it stand against the smartphones that are already equipped with two rear cameras in the given price range.
Micromax Dual 5 flaunts two 13 MP cameras on the back that helps you to take pictures with bookeh effect. The camera is equipped with two sensors – a monochrome sensor and an RGD sensor on the camera, each with different purposes. The Monochrome captures B/W images while the RGB sensor takes colored pictures. And with this camera setup, the camera can capture 3 times more light than a normal single lens camera phone. The front side has also a 13 MP camera with LED flash, so there are total three 13 MP cameras.
The camera interface features Dual Camera mode with two options, one Blurry and other is Night. The night mode helps you to take advantage of the dual camera in low-light mode. More features are Pro mode, Slow Shutter, Macro Mode, Anti Haze, Time Lapse, and many.
Micromax Dual 5 Camera Samples
Check out the Micromax Dual 5 camera samples taken from its 13 MP dual camera.
In our initial impressions, the photos taken in the daylight seems to be decent. The image quality, the colors, and details look good and high in contrast. We haven't got much time to check the dual camera mode, however, the camera captures pictures with a depth of field or bookeh effect.
This dual camera can record 4K videos like the flagship phones, slow motion videos, MV (that creates a movie with built-in visual and music effects), and 3D video.
Do you think the Micromax Dual 5 camera can compete with the others in the competition? Answer in the comments.