MicroMax launches Open Market CDMA handset C350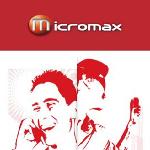 Micromax has launched the Micromax C350. The OMH-compliant Micromax C350, powered by Qualcomm's QSC6020 chipset, offers 2MP camera, motion sensor, 2.4″ 262K colour QVGA screen, stereo FM radio, multi format music player, video recorder/player, Bluetooth 2.0, and expandable memory (up to 4GB).
The Micromax C350 is expected to be priced below Rs. 4500 and available across India at all existing retail outlets across the country.

Speaking at the launch of the Micromax OMH model C350, Mr. Vikas Jain, Business Director, Micromax Informatics Ltd, said, "With our futuristic vision and commitment to deliver the best of technology to our customers, Micromax is proud to be the first Indian brand to have released the OMH handset. Our product line always exemplifies our motto of 'Inventing Surprises' and our latest release of the OMH model will surely provide another delightful experience to the subscribers of CDMA technology. The OMH technology, combined with C350, has enabled us to bring feature-rich handsets into the market faster, and make them available at very attractive price points."

OMH technology has provided equality across CDMA and GSM in terms of operator selection and upgrade flexibility. This will greatly benefit the CDMA handset market in India and encourage manufacturers to bring a greater variety of handsets into the market. We are very excited at this prospect and plan to launch many new OMH models in the months ahead. OMH means freedom for consumers to choose their handset, as well as the service operator. OMH makes it easier for Micromax customers to choose from a variety of VAS offerings, which were previously tied to operator-bundled handsets", he further added.

OMH, an industry-wide initiative led by the CDMA Development Group (CDG), implements all operator and subscriber-specific provisioning onto an OMH SIM card instead of on the handset. With over 40 industry participants from various operators, device OEMs, R-UIM/SIM card vendors and distributors, the OMH ecosystem changes the paradigm in CDMA by enabling the purchase and use of an OMH device for any OMH-compliant operator network. With support for a wide breadth of core functionality that includes features such as voice, SMS, packet data (both 1X and EV-DO), MMS, WAP/Browser, BREW, Java, and LBS, OMH allows OEMs to develop full-featured devices that can be sold across the entire CDMA ecosystem of OMH-enabled operators rather than to a single operator.