With the Sony Xperia Z series gaining popularity for its water proof and dust resistant nature, Indian manufacturer Micromax seems to be adding similar features to its phones as well.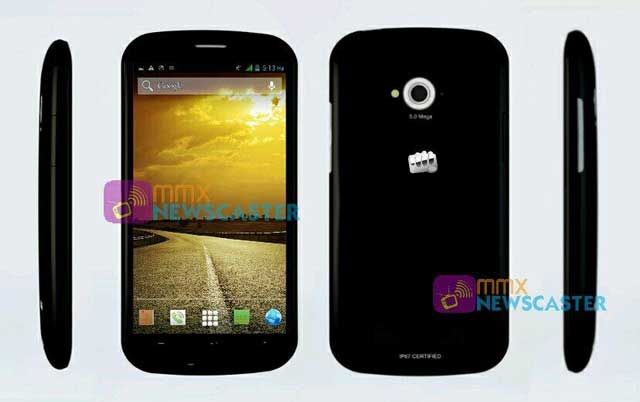 According to sources, the press renders of the Micromax Splash have been leaked. While the device hasn't been confirmed yet, sources claim that it would be IP67 certified, which would make it dust resistant and water proof. However, the smartphone is said to be able to withstand water of 1 meter for maximum 30 minutes only.
While the specs of the Micromax Splash haven't been revealed yet, gauging by the renders we can expect a display of 4.5 inches. Also seen is 5 MP rear facing camera with LED flash. Micromax, which had started its journey by targeting the lower end smartphone market with its ultra-cheap handsets, is slowly moving up with advanced and higher end device which are priced higher.