News on the Windows Phone 8.1 leaked features fail to stop, as we now have reports saying that, Windows Phone 8.1 will also be bringing Start Screen backgrounds along with browser sync ability.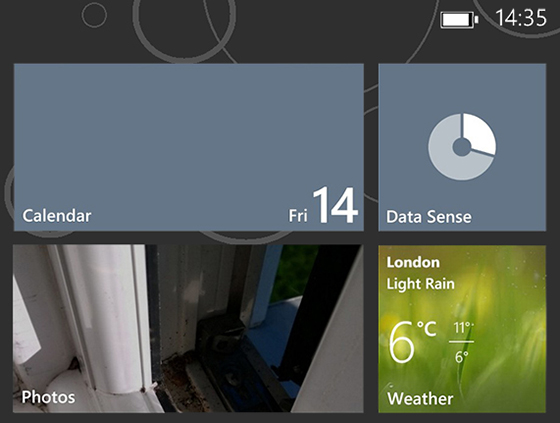 The Start Screen background feature and background sync aren't yet available in the leaked SDK since it is an early build but as per the report there are 'a lot of other features' the build doesn't have. It is important to note the Windows Phone 8.1 SDK also doesn't featured the almost confirmed Action Center and the Cortana voice assistant.
According to the sources, there's an option in Windows Phone 8.1 to "change your phone's background" which will let you set an image underneath the live tiles similar to the Windows 8.1 implementation. Microsoft is also said to be thinking of offering the new live tile sizes which we first came across on the Lumia 1520 to all Windows Phone 8 devices like the Lumia 1020 and 920.
We recently reported that the new Internet Explorer 11 update that comes with Windows Phone 8.1 will bring the ability to save passwords and that's not all as there will be the much awaited browser sync feature as well. Internet Explorer will sync your tabs between your Windows Phone and Windows PC. You can also now download and upload files through Internet Explorer. The new IE version will also have a new Reading View, InPrivate "private browsing" mode.
We can understand by now that Microsoft has surely heard all the complaints people have had against Windows Phone and they have surely gone ahead and fixed up everything with Windows Phone 8.1.  All in all, Windows Phone 8.1 is shaping up to be something big. We can't wait till April to know more. What do you think of the new leaked Windows Phone 8.1 leaked features?