A lot of Windows Phone 8.1 features have been known lately, thanks to the leaked WP8.1 SDK and now, we have come across another new feature which has been much requested by Windows Phone users. Internet Explorer 11 update that will be part of the Windows Phone 8.1 update will be finally bringing the ability to save passwords.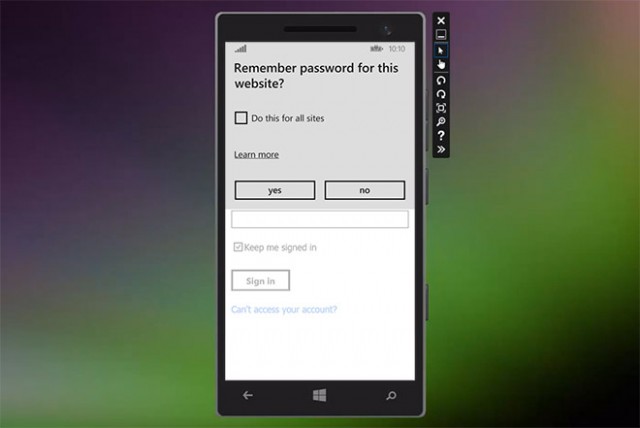 The ability to save passwords has been a much requested feature by Windows Phone users. In the current iteration of Internet Explorer, users need to fill up the password every time which is pretty frustrating. There is also said to be a number of other small improvements to Internet Explorer with the Windows Phone 8.1 update. With the Internet Explorer 11 update, we are also expecting that it'll be able to sync with the desktop Internet Explorer, a feature Chrome and Firefox has been having since a long time.
Windows Phone 8.1 is turning out to be a huge update which should bring the feature list of the OS on par with Android and iOS. Other notable updates include the Action Center which is Microsoft's version of the notification center, the Cortana voice assistant and numerous other upgrades.
Windows Phone 8.1 should be unveiled at the Microsoft's annual Build conference in April and as per reports, it will make its way to all the current crop of Windows Phone 8 handsets as an update. We are surely excited about Windows Phone 8.1, are you?