It's been a Windows Phone 8.1 day all along with many features of the upcoming OS getting leaked through various screenshots and now, we have a video which demos Windows Phone 8.1 in all its glory, thanks to the developer emulator.
First things first, this is a leaked Windows Phone 8.1 build and not a final build thus there might be changes in the final build. The most awaited features like the Action Center and Cortana are also missing from the build.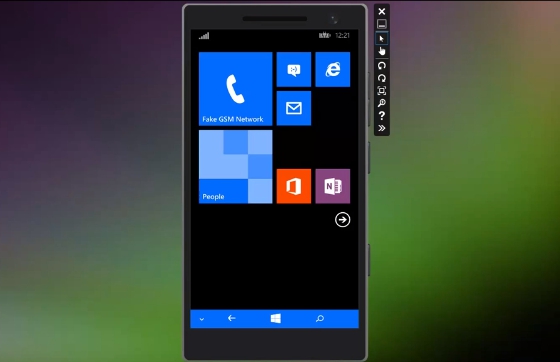 The video below shows us the features we will be having with Windows Phone 8.1. We can see that there's ability to swipe down to close an app in the multitasking view, there's VPN support, projection support and new USB settings.
We had come across the leak of Windows Phone 8.1's on-screen buttons earlier and now we see it again here, thus confirming its existence. The navigation bar aka the on-screen buttons are customisable and can be hidden and brought up by a swipe which is pretty cool.
We also get to see the separate volume controls, the new Calendar, Internet Explorer with independent tabs, Battery power sense (data sense but for the battery usage). The new camera UI is in tow along with the Pictures Hub.
Check out the video below and do tell us if you like what you see: