Nokia is rumored to launch a number of smartphones at MWC with Microsoft's latest Windows Phone 8.1 operating system in tow and now we have a new alleged leaked Windows Phone 8.1 screenshot. Windows Phone 8.1 has also received its Bluetooth certification.
Leaked Windows Phone 8.1 screenshot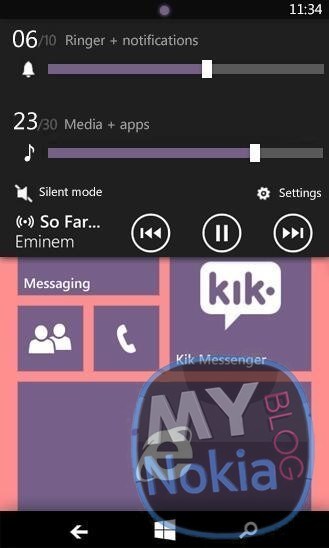 The new leaked Windows Phone 8.1 screenshot shows us what we have been hearing all along. We can see separate volume controls for calls, notifications and media, apps. We can also see the ability to change the background color other than to the current white and black. There're also the on-screen navigation buttons which we first came across last month.
Well, the leaked screenshot looks like an amalgamation of what we have heard of Windows Phone 8.1 all these months, so we would suggest you to take the screenshot with a slight pinch of salt as it could be a mere photoshop work.
Windows Phone 8.1 gets Bluetooth certification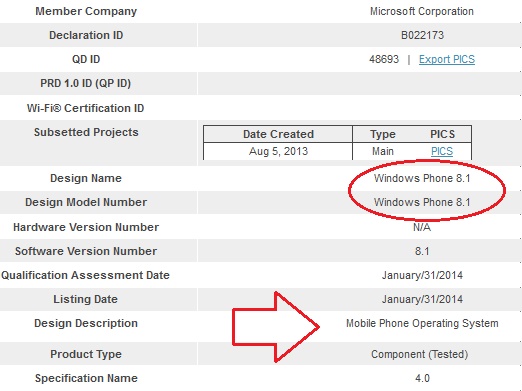 Windows Phone 8.1 has also received Bluetooth certification dated 31st January. The certification shows Bluetooth 4.0 LE support which came to the current Lumias with the Lumia Black update.
There's a lot going on at Microsoft currently with Microsoft all set to name its new CEO, the Windows 8.1 Update 1 in the works and with MWC approaching quick and fast, we should know more about Windows Phone 8.1 as well.