While there have been many reports suggesting that HTC would be shifting its focus to the mid-range smartphone segment, a new device – the HTC Desire 8, has surfaced confirming the reports.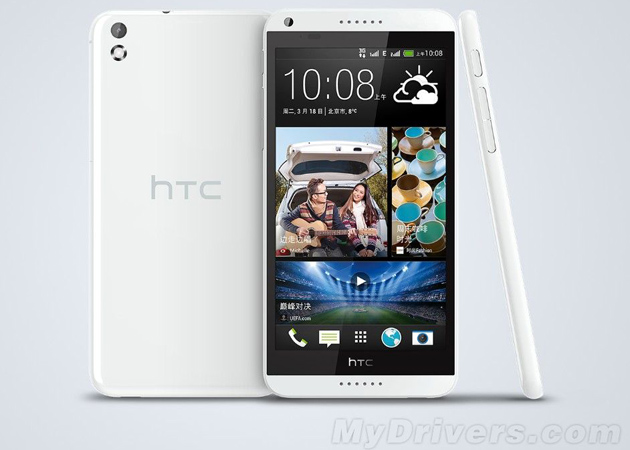 Press renders of an unknown HTC handset named as the HTC Desire 8 have surfaced. While it is still uncertain, sources believe that it is the continuation of the HTC 700 range of smartphone and may eventually be called the HTC Desire 800. The phone seems to be designed on lines with the company flagship with the front dual speakers and polycarbonate body.
Interestingly, the HTC Desire 8 is said to feature a massive 5.5 inch display of unknown resolution. This could mean that HTC has started believing in larger displays. Moreover, the handset is touted to be equipped with a massive 13 MP rear camera and a front facing 5 MP camera. While the rest of the specs are not yet known, it is questionable whether such a handset would really help the company stage a turnaround from the dipping revenues.