Microsoft launches Marketplace Extra to help you find the right apps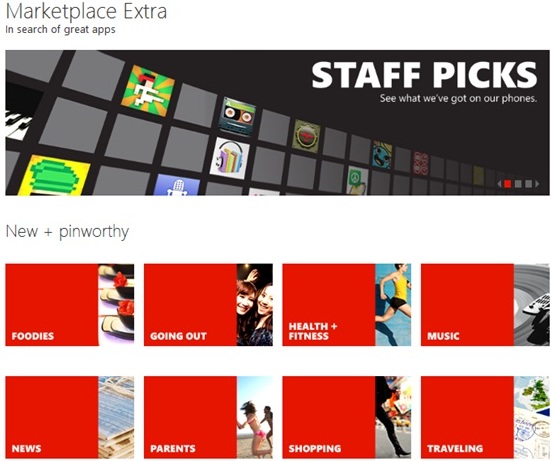 Microsoft has launched a new section on their Windows Phone website called the Marketplace Extra which will help all Windows Phone users to find the right apps that they need for their Windows Phone running device.
If you are not able to find a particular app or if you have got a new Windows phone and want to load it with the stuff you need, Marketplace Extra will help you in this. From Staff picks to Game starter kit, there's everything you may need. Marketplace Extra will also feature a range of apps that WP's staff will themselves share, review and suggest you from time to time.
You can visit Marketplace Extra over here and download the apps that interest you.