Microsoft has had us on the hook for so long for the next Windows Phone update. As we hear more and more about an impending Windows Phone 8.1 launch at the Microsoft Build conference, it is possible that Microsoft might have taken one step further – it might be working on a Windows Phone 8.5 update.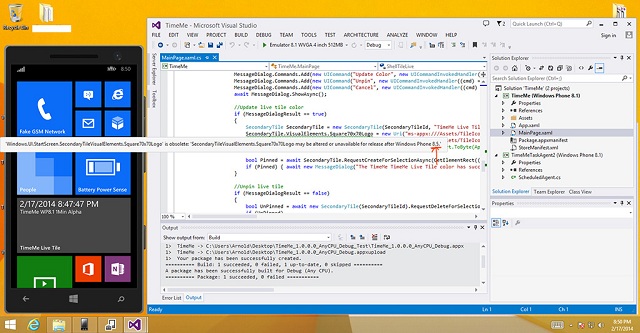 Clues of the Windows 8.5 OS were found in the Windows Phone 8.1 SDK, that has been distributed to developers who have to redesign their apps according to Windows Phone 8.1 before it is formally unveiled. A developer called TimeMe discovered this in the WP Emulator. It furthermore brings out that secondary Live Tiles may not be supported by Windows Phone 8.5. This means that Microsoft must have something interesting under it wings to replace them.
The exact information  might come at the Microsoft Build conference taking place this April.