While we are still evolving to the new NFC technologies, Microsoft has gone a step ahead and developed a sound based NFC technology, which can transmit data using sound.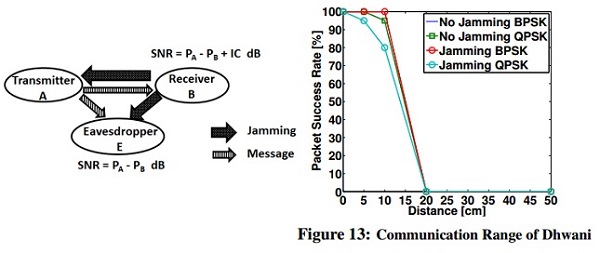 Microsoft Research has announced its invention of peer to peer acoustic file transfer protocol which allows devices to send and receive information over the air. The technology uses the standard microphone and speaker configuration present in any phone to transfer the data and doesn't require any additional hardware, like a Bluetooth transmitter.
The technology basically transmits a series of encoded sounds, in the 1 KHz of bandwidth between 6-7 KHz, through the speaker of once device. These signals are then picked up by a nearby microphone and decoded to reveal the information. The technology requires a special software, Dhwani, to make the phone ready to transmit or receive. The devices are however required to be within the 10 cm range. It manages to achieve a speed of just up to 2.4 kilobits per second, which is comparatively low.