With Microsoft bragging a lot about its digital assistant – Cortana, the company is now gearing to take on Google's digital assistant.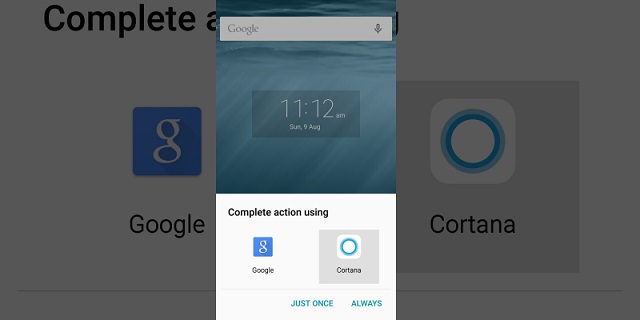 According to sources, Cortana for Android, which made its debut on the Android platform as a third party digital assistant, would soon replace the Google Now service on the handsets. This is a feature enabled in the new update to Cortana after which the user, on pressing the Home button shortcut, can choose between Google Now and Cortana.
While that is a huge aggressive step by Microsoft, the company has not yet enabled voice support for Cortana because of some hardware limitation. However, the user interface still remains the same. However given the features available, Cortana for Android could possibly become a huge hit and big problem for Google Now.