Microsoft's Cortana digital virtual assistant has evolved pretty well ever since its incarnation and it also arrived on PCs through Windows 10 technical preview. Well, Microsoft is continuing the good work and making Cortana more feature rich. The Redmond giant has just announced that the virtual assistant will soon offer movie recommendations to Windows Phone users.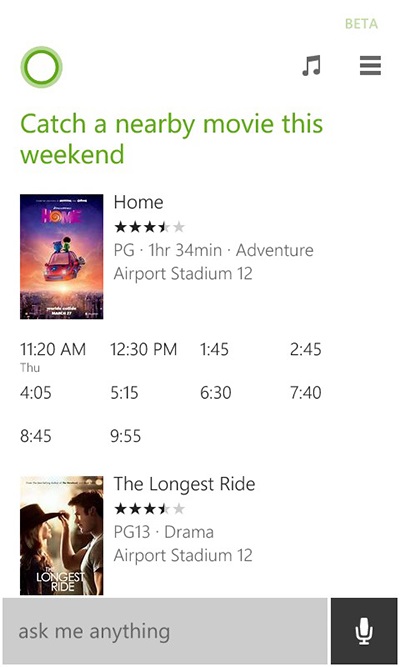 Cortana will start offering recommendations as soon as Windows Phone users activate it. To activate the feature, Windows Phone users will need to enter Cortana's notebook and add showtime and trailers in movies in the interests list.
Once activated, Cortana will then show you movie timings between Thursday and Sunday from nearby movie theatres The virtual assistant will also bring you the latest trailers. You will also be able to tap at movies to get more info like cast, synopsis, reviews and more. Cortana will also allow you to book tickets through third party apps and services.