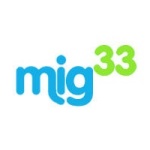 World Cup is just few days away & cricket fever is at its highest, to bring more action & fun into it, mig33 has launched a cricket game, migCricket. As the Cricket World Cup starts on the 19th Feb, migCricket would see live cricket action of users from across the world.
It is a card based chat cricket game in which a user draws a card & gets whatever is on that card. Say, if the card says RUN, the user will get a run & it would add to the overall score. But if the card says OUT, the player is supposed to go back to the pavilion. But 3rd Umpire can save you from going back; the game has a card which says 3rd Umpire also. In order to post high totals, a user have to stay in the game, the longest it stays, and more runs it will get. The player who stays in the game longest, and scores the most runs, is declared the winner.

According to Mr. Mohit Gundecha Director of Business Development and Head of India Operations, "There is heightened excitement around cricket. The community plays, exchanges cricket mementos and discusses the game in chat rooms too. Our spread to corners of India makes it even more thrilling, with fans connecting and sharing the excitement with each other on mig33's virtual world. The cricket mania spreading to mig33 is a testimony to the increasing influence of mig33 in India and vice-versa. We look forward to the exciting times ahead."

migCricket is available to all members of mig33. Players join the game by paying with mig33 credits.The game is available to users via a mobile download or web access. Go to m.mig33.com or www.mig33.com.