With third party keyboards with intuitive features gaining popularity on the Android platform, Minuum keyboard for Android has been finally moved out of beta.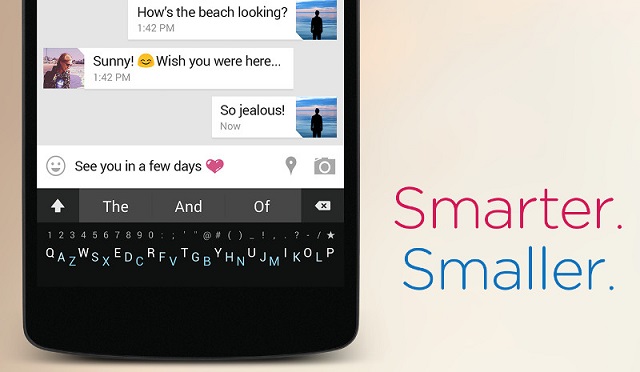 Minuum Keyboard for Android, which is a very small yet very smart keyboard has moved out of beta and is now available on the Google Play store. The Minuum 2.0 has a refreshed UI, multi-language support, quick access to emoji symbols, option to share text between applications besides general improvements to speed and accuracy.
The Minuum keyboard for Android has auto-correction algorithms, which according to the company makes it the best input method not only for touchscreens, but also for smart watches, smart TVs, and other wearable and gesture-controlled devices including the Leap Motion and Google Glass. The keyboard is available on a 30 day free trial after which it can be purchased for Rs. 199.99 from the Google Play store.
Speaking about the Minuum keyboard, Will Walmsley, CEO of Whirlscape, said, "We're working to make Minuum the best keyboard option for all touchscreen and wearable devices. Beta testing has allowed us to iterate on our original design, and we've been encouraged by immensely positive reviews on Google Play. Now we're at the stage where the keyboard for Android is ready to be more widely used."