First it was Flipboard and then it was S-Voice but now almost all exclusive-to-Galaxy-S-III apps are being ripped off the smartphone even before it arrives officially in the market for buyers to get their hands on.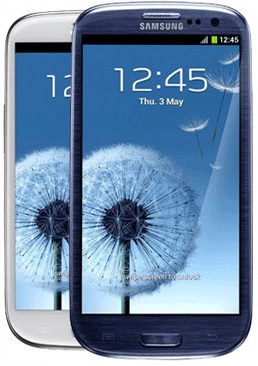 This is definitely a repeat telecast of what happened to the Apps-Exclusive-to-Nokia-Lumia-Devices when most of them were extracted and up for download for any Windows Phone smartphone. 

Lets us all thank developer and member of XDA Developers forum, iTheHappy who has been able to extract the following apps made especially for the S III, make them available for us and which go on to include:
Accuweather

Stock Analog clock

Stock digital clock

Video player


YouTube app

GTalk

FM radio

Ringtones and Wallpapers
So now you do not need a Galaxy S III to enjoy these apps and can run them on any Android smartphone. 
 
Also good news for all of those who were disappointed by the S-Voice getting blocked by Samsung, the source link also has a pre-cracked S-Voice app which includes build.prop file to fool the Vlingo servers and make them believe that you are trying to access them only via a Galaxy S III. But you'll still need an ICS running rooted Android device to try S-Voice.
 
Until then Garb all the apps and S Voice from the source link below to try them and enjoy.