Moto Care experience centre opened in Bangalore
After successfully entering the Indian market through a unique online distribution model, Motorola has now opened its first experience centre in India.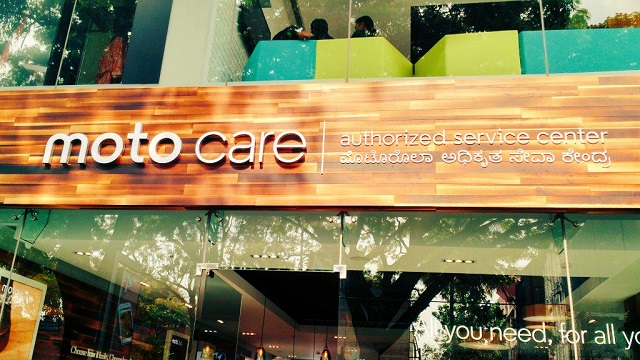 Motorola has announced the establishment of its first experience-cum-service centre called the Moto Care in India at The High Street, 11th Main Rd, 4th Block, Jayanagar, Bengaluru. The centre would allow prospective customers to browse through the latest Motorola products. The centre will however not make any sales as the company still operates solely through its online partner Flipkart.
Commenting about the Moto Care centre in India, Motorola said, "As further proof of Motorola's focus on service, today we unveiled our first 'Moto Care' flagship centre in India. Located in the heart of Bangalore, this facility will provide best-in-class service and support to customers – while also offering a state-of-the art experience zone, allowing consumers to get 'hands on' with our product portfolio. It is also another example of the importance and priority of the Indian consumer to our business."