While WhatsApp was staging a limited beta rollout of its much awaited calling feature (which in turn led to frequent "Call me" requests), the company has now started releasing the feature to all users.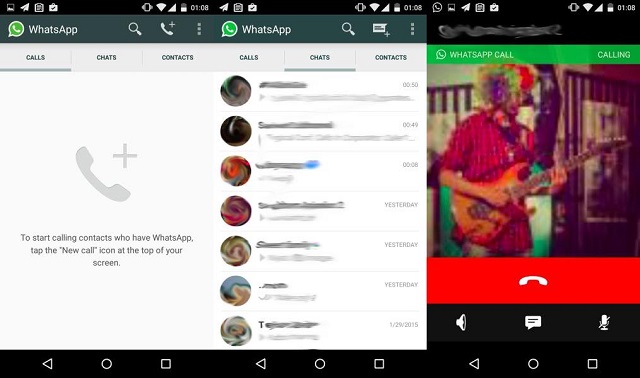 WhatsApp has started implementing the Voice Call feature in the new update which has already started to rollout to users. The new version bearing number 2.12.19 automatically activates the calling feature without requiring a call from other users. While the update is rolling out on the Google Play store, users can expedite the process by directly downloading the update from the official website.
After installing the new version, the Voice Call feature automatically gets activated and the interface changes to a new three-tab layout featuring Calls, Chats and Contacts. To make your first call, head to the Calls tab and pick a contact and get started. So if you're one of the unlucky folks who never got an invite to WhatsApp calling, go ahead and download the new update. Thank us later.
Download WhatsApp v2.12.19 (official)