Moto G heading for retirement in India; Last stock of 16 GB available for Rs. 11999
While Motorola is gearing up for the launch of the successor to the Moto G in India on September 5, the company seems to be retiring the current Moto G before the launch.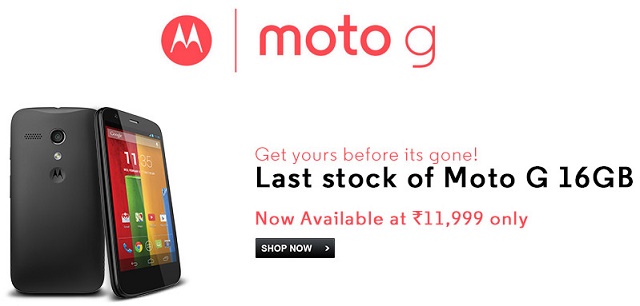 Flipkart has revealed that it is clearing out the last stock of Moto G in India given that the new handsets are expected to be announced in less than two weeks' time. The 8 GB variant of the Moto G is already out of stock, after the company had recently offered a Rs. 2000 discount due to the mounting competition. Currently only a few units of the 16 GB variant are available priced at just Rs. 11999.
While the Moto G was just launched early this year, hardly six months back, it managed to single-handedly take Motorola in the top five ranks in India. Hence it is quite surprising that the company decided to retire the warrior so soon. While we are eagerly looking forward to the successor, we hope that the existing Moto G handsets will continue to get support and service, even after retirement.