Moto G successor leaked; May sport an 8 MP camera
Soon after we reported the sightings of the mysterious Motorola handsets in Brazil, we have got new information about the device and it indeed is the successor of the widely popular Moto G.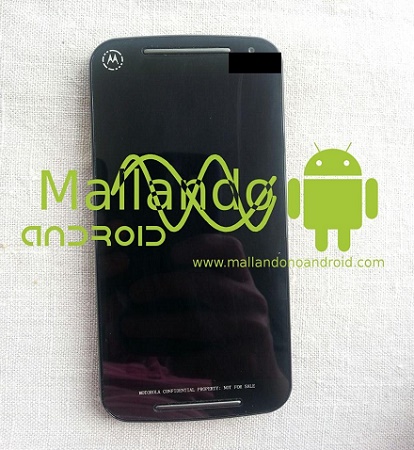 According to sources, Motorola is indeed working on the successor to the Moto G and is supposedly called the Moto G2. Interestingly, our source also had an image of the alleged handset which shows the front of the device. The device seems to have a slightly bigger display (maybe 4.7 inches) but the side bezels have been further slimmed down. Also we can see the dual front speakers like those seen in the Moto E.
The source has confirmed that the device in the image nears model number XT 1068 is the same as that was certified in Brazil. Surprisingly the source suggests that the handset may have the exact same hardware including the quad core Snapdragon 400 CPU but may have an 8 MP rear facing camera this with dual SIM support. Could this handset get overshadowed by the upcoming Chinese handset or will it have the same popularity?