The Moto G has been unsurprisingly successful in India and globally. As such it is no astonishment that Motorola seems to be working on the successor to the affordable smartphone.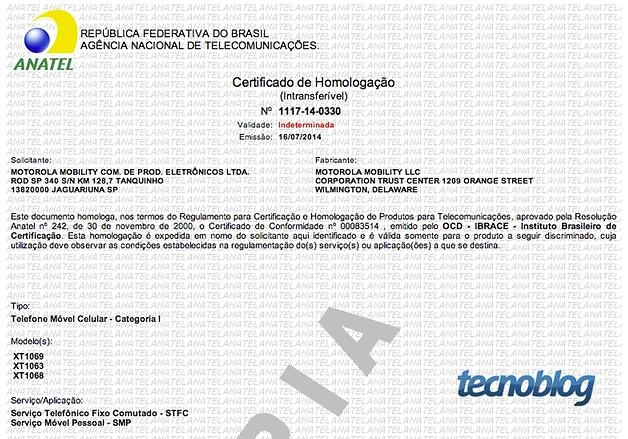 According to sources, three mysterious Motorola devices bearing model numbers XT1063, XT1068 and XT1069 have been spotted at the FCC equivalent in Brazil. The three approved devices are apparently variants of an upcoming Moto handset one with a single SIM, second with dual SIM support and the third with support for digital TV besides dual SIM. While the devices lack LTE connectivity, the handsets have Bluetooth LE support.
While the specs of the devices are not yet available, we can safely presume that this is the successor to the Moto G based on the model numbers, but definitely not the rumoured Moto X+1. To remind you, the first Moto E details surfaced in Brazil itself, thus assigning significant weight to this info. What does Motorola have in store for us? We shall find out soon.