While Motorola recently announced the Motorola Droid Turbo exclusively in the US, the company set to launch a global variant.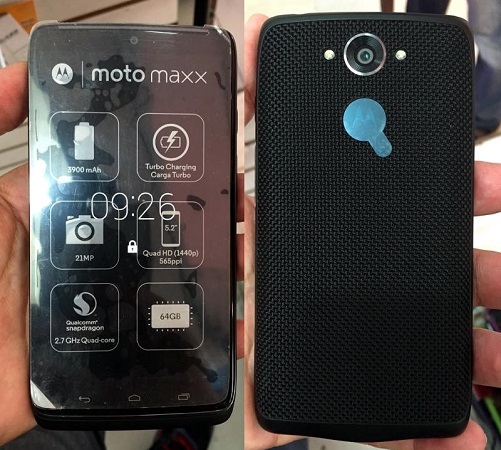 According to sources, Motorola is expected to launch the Moto Maxx at an exclusive event in Brazil. While we would assume this to be the phablet offering in the popular Moto range of devices, turns out it is the global variant of the Motorola Droid Turbo. Based on the leaked images, it certainly does seem so.
To make matters even simpler, the images also had a plastic on the screen of the leaked handset which gave away all the specs. According to the image, the handset would flaunt a 5.2 inch Quad HD display and would be powered by the quad core Snapdragon (definitely 805) processor and would have a 21 MP camera. All this simply confirms that it is a global version of the Droid Turbo. We should have more details soon.