While we are eagerly awaiting the Moto X+1, Motorola might be planning to release the 64 GB version of the Moto X.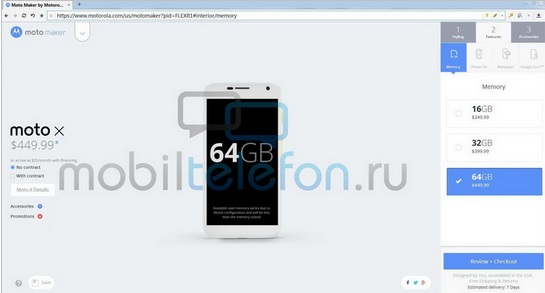 According to reports from Russia, Motorola may be soon releasing the 64 GB version of the renowned Moto X. Not just that, the device with the additional storage space is expected to cost $449.99 which is just $50 more than the 32 GB version and $100 more than the 16 GB version. Unfortunately, the report hasn't mentioned the launch date.
Like the Moto G, the Moto X also doesn't come with an expandable memory slot so users have to heavily depend on the internal storage. As such, considering the amount of content available, a 64 GB version is not a bad idea. Motorola has however learned its lesson and has started implementing external storage slots in its new devices like the Moto G LTE version and the same can be expected in the Moto X+1.