After Lenovo assured that the Moto series would continue despite its attempts to phase out the Motorola brand, the 2016 editions of the Moto X and Moto G surfaced.
According to sources, Lenovo is said to be working on the 2016 editions of the high-end Moto X and the affordable Moto G. Both the devices were spotted in images circulation over the internet. The image reveals two phones – one with a plastic back cover which could be the Moto G and the other with a full metal body suggesting that it is the Moto X.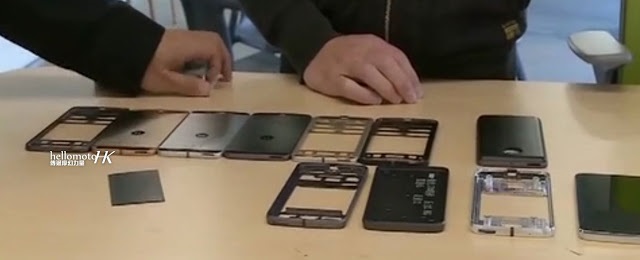 Interestingly, the images reveal the Lenovo branding on the handsets in the picture. While Lenovo is going to keep the Moto brand name, it seems to feature Lenovo on the devices. As of now there is no word of the specs of the handsets but we can assume them to continue using the same display sizes with minor hardware improvements. We should be hearing more soon.