Just days after Motorola launched the flagship Moto Z and the Moto Z Play with the modular Moto Mods accessories in India, the handsets are finally going on sale tonight.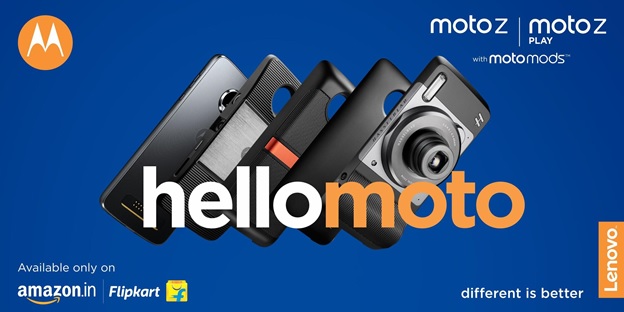 Motorola has announced that the Moto Z, Moto Z Play and Moto Mods will go on sale in India from October 17, 11:59 pm. The handsets would be available on Amazon and Flipkart. The Moto Z is priced at Rs. 39999 and the Moto Z Play at Rs. 24999. As a launch offer, Motorola would offer one wooden Moto Style Shell with every handset.
The Moto Z and Moto Z Play boasts of the Moto Mods modular accessories which can be attached to the 12 'magical-pins' located at the bottom back of the smartphone. The accessories include Moto Insta-Share Projector, JBL SoundBoost, Moto Shells, and instant Power Pack. The swappable Moto Style Shells use premium materials like real wood, leather or patterned fabric.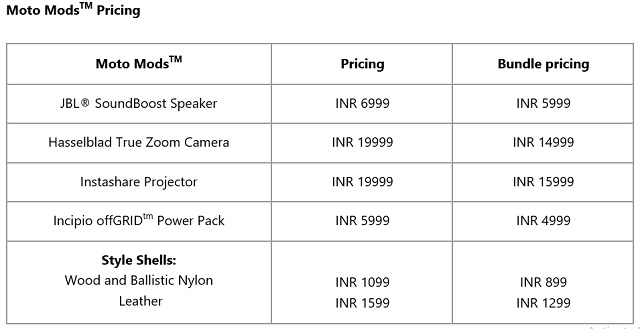 The JBL SoundBoost speaker is priced at Rs. 6999 but would be available for Rs. 5999 if purchased along with the handset. The Hasselblad True Zoom Camera is priced at Rs. 19999 and can be purchased for Rs. 14999 with the bundle. The Instashare Projector is priced at Rs. 19999 and would be offered for Rs. 15999 with the bundle. The Incipio offGRIDtm Power Pack is priced at Rs. 5999 and would be available for Rs. 4999. The swappable style shells are priced at Rs. 1099 for the Wood and ballistic nylon shells and Rs. 1599 for the Leather shells. However, they would be available for Rs. 899 and Rs. 1299 respectively