In a world of non-modular smartphones, the Moto Z Play was an endangered species. But it didn't look like it would die easily. Like the Moto Z, we saw several noteworthy projects innovating for the ultimate modular smartphone. Some didn't even see the light of the day. Some failed badly with their first try. But the Moto modular project lives on today with the Moto Z2 Play launched in the US by Moto on Thursday.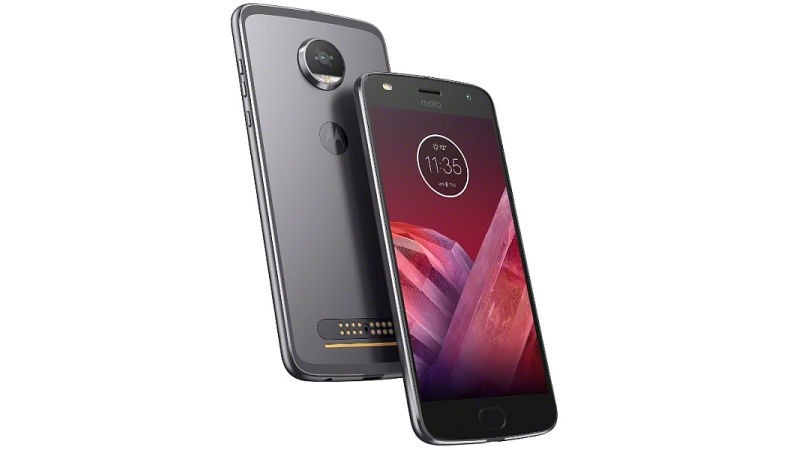 The Moto Z2 Play is more than just a modular smartphone. It is a surprisingly slim well-built device with great specs and as Moto always provides, a top-notch stock Android experience. This has aided the Moto Z series well. In fact, Now The Moto Z series is the flagship of Moto.
The Moto Z2 Play carries the same design language of its predecessor, with some minor changes. The back is now metal instead of glass. The Moto Z2 Play comes with a 5.5-inch Full HD(1080 x 1920 pixels) Super AMOLED display and Corning Gorilla Glass 3 protection. It packs the power-sipping octa-core Snapdragon 626 processor clocked at 2.2GHz. The modular smartphone of 2017 comes in two variants. A 3GB RAM and 32GB storage variant and 4GB RAM and 64GB storage variant.
To appease photography enthusiasts, Moto has included a 12-megapixel primary rear camera with f/1.7 aperture and dual-LED flash. At the front is a 5MP wide-angle shooter with dual-LED flash just like the rear.
The Moto Z2 Play features a fingerprint sensor at the bottom of the front screen. The fingerprint scanner also doubles as a home button which will be very helpful in navigation. The flagship from Moto also features nano-coating making the phone splash resistant. Don't expect it to survive in your bath tub and you should be fine. The Moto Z2 Play has a 3000 mAh battery with Turbo Charge that is capable of charging the battery by half in 30 minutes. Needless to say, the device comes with Android Nougat 7.1.1 out of the box. The Z2 Play also features a Moto Voice Assistant which always remains on standby and can be called to service when you want to open some apps even when your phone screen is off.
Moto also brought some new Moto Mods to accompany the new flagship device. Like last year one of them is the JBL SoundBoost 2 and the other is the TurboPower Pack which will cost $79( around Rs.5100.) The other two are Moto Shells for wireless charging and a new Moto GamePad. All Moto Mods will be available to buy in the US except the new Moto GamePad which will be launched in the summer.
The Moto Z2 Play is priced $499. Moto plans to launch it in early July in the US. Availability for the rest of the world will be revealed gradually.